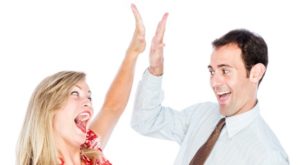 Thank you for joining the Greater Lowell Chamber of Commerce for another year. We are thrilled to have you (hence the high five!).
It's our job at the GLCC to help you grow your businesses or organization by offering you opportunities through education, marketing, networking, and advocacy. Please use us! It's what we're here for!
We know you have been a member for quite some time now, but still, want to remind you about all of the wonderful benefits that come with your membership. (Take advantage and you will reap the rewards!)
CONNECT WITH US TO ENSURE THAT YOU KNOW ALL OF THE LATEST NEWS AND EVENTS HAPPENING WITHIN THE CHAMBER, THE COMMUNITY AND WITH OUR MEMBERS
Sign everyone up from your business or organization for our email lists (including our general list and our women's and young professionals groups). Just click here!
Like us on Social Media and make sure you comment, share, interact with us! Also, please reach out to Danielle when you want us to share something of yours on our pages!
Join our Facebook groups
ONLINE MEMBER DIRECTORY LISTING
TAKING ADVANTAGE OF YOUR MEMBER BENEFITS
MARKETING OPPORTUNITIES
In addition to the marketing opportunities mentioned above, we also have marketing packages, sponsorship opportunities, etc. If you would like to learn about our marketing packages, please click here. For sponsorship information, please email Danielle McFadden.
Danielle McFadden, President & CEO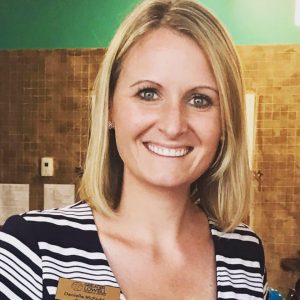 Patti McLaughlin, Accountant