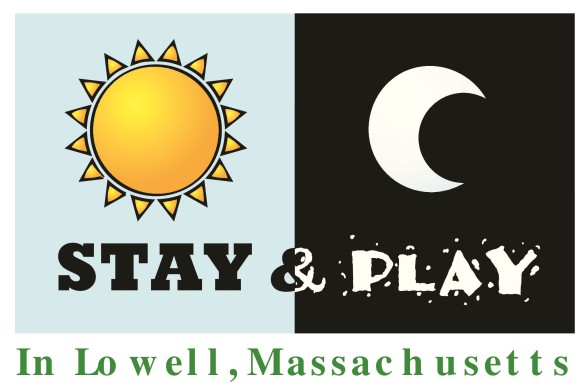 STAY & PLAY Deals and Events for this weekend:
* Lowell Summer Music Series – Come and see Joan Baez on June 28th and Richard Thompson on June 29th!
* LaBoniche – Live music Friday and Saturday evenings in our wine bar. June 28th – Bob & Liz and June 29th – Peter Laverder.
* Downtown Dancewear – Hundreds of New Shoes & Foot Covers Just Arrived in Lots of Colors & Patterns!
* Cobblestones of Lowell – Celebrating Patio Pitchers and LOBSTER-PALOOZA all summer long!
* Tutto Bene…wine and cheese cellars – Tutto Bene's 4th anniversary wine special. Take 15% off any mix and match case of 12 bottles.
* Pizza & Sub Stop – Small Cheese Pizza or Regular Small Sub with Drink- $5.00; Two Pizza Slices & Drink- $5.00; Medium Cheese & Drink – $7.00; Small Chicken Wings/Fingers with Small Fries and Onion Ring – $8.49; Free 2L Bottle with 2 XL Cheese Pizzas- $17.99; XLarge Cheese Pizza – $7.99 only on Monday & Tuesday.
* Edible Arrangements – 10% off an arrangement when you pick it up. Use coupon code: EDIBLE1
* Lowell Spinners – Are home all weekend long! Join them on the 28th-30th as the play Vermont.
* Athenian Corner – Thursday June 27: 91st birthday party for legendary violin virtuoso, Fred Elias. Join us to wish Freddy a happy birthday with plenty of live Greek and Middle Eastern music.
Friday June 28 & Saturday June 29: Live Greek and Middle Eastern music, and bellydancing by some of the area's most dynamic performers.
Comments