Workers' Credit Union – Financial Service Rep/Teller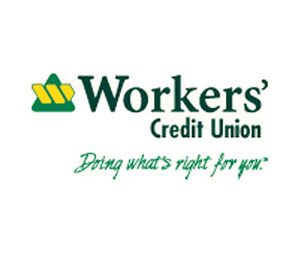 Position: Financial Service Rep /Teller         
Location: Acton
Schedule: Part-time ~ 21 Hours
Monday & Tuesday: 8:45am-4:15pm, Thursday: 12:15pm-3:45pm, & Saturday: 8:45am-12:15pm.
Workers' Credit Union is seeking qualified candidates for the position of Financial Service Representative / Teller to join our established team at the Acton Branch.
Qualified candidates will have a minimum one year of banking experience with a sales and service focus, excellent communication and organizational skills, and ability to present a professional image and service oriented demeanor. Bilingual skills, specifically in Spanish, Portuguese and/or Hmong, are a plus. High School diploma or equivalent required.
General responsibilities will be to perform various duties at a high quality level of service by processing all member transactions efficiently and accurately including deposits, withdrawals, loan payments, and transactions for all Workers' products/services. Open and service all types of Workers' deposit accounts; actively participate in branch promotions to reach established individual and branch sales goals which include loan and deposit growth, product sales and referrals; Cross-sell Workers' products based on member needs. Other duties include balancing cash drawer and ensuring an accurate settlement of daily activities, and assist in balancing of ATM. Maintaining confidentiality of all member and credit union information and data is essential.
Candidates will be hired as a Teller, and upon completion of their 90 days will go to Financial Service Representative training. Registration with the National Mortgage Licensing System ("NMLS") and maintaining active status and accurate information on file is mandatory.
Workers' Credit Union is an Equal Opportunity Employer
You may view the job posting online and apply at: http://www.wcu.com/home/careers
If you'd like more information please contact:
Lindsey Morrell
Employment Specialist
Lmorrell@wcu.com
978-353-7106
Comments