Why Sales Leaders Fail and What You Can Do About It!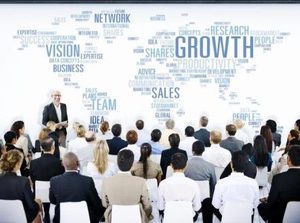 Did you know that the average tenure of a Sales VP is only between 24-32 months? They barely have time to unpack their bags and get settled before they are looking for another position. In the meantime, the company has not only lost its Sales VP but probably its best salesperson as well. Why is this? And is there something that can be done to change this dynamic?
It goes without saying that a position responsible for driving company revenues, profits, new customer acquisition, and is under immense pressure to perform, has its inherent risks.
It becomes your choice as sales leader for how you develop yourself and your team. You can wing it, lead with your gut, and set up yourself for less than three-year tenure, or you can learn the proven leadership systems and methodologies to become and stay successful.
To learn more about the attitudes, behaviors, and techniques of today's top sales leaders, join us at our upcoming Leadership Workshop: http://www.tps.sandler.com/leadership
Comments