Wamesit Lanes – Floor Manager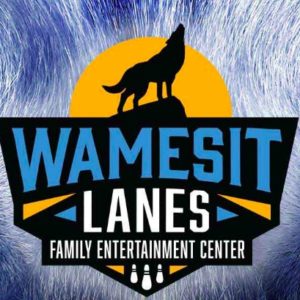 Department: Guest Services / Attractions
Reports To: AGM, General Manager
Job Summary
Management and employee training of all Wamesit Lane employees, bowling and food and beverage operations during assigned shifts.
Primary Responsibilities
Responsible for exceptional guest service in all areas of the facility.
Management of subordinate employees in accordance with operating, customer and employee relations policies.
Responsible for attractions, bowling, food and beverage operations.
Maintains accurate and up-to-date daily plan of facilities staffing needs.
Assist in hiring, orientation and training of new employees as assigned by GM / HR Manager.
Specific employee scheduling and administrative human relations functions as assigned by GM / HR Manager.
Subordinate employee morale and discipline when necessary.
Ensure that all facilities and amusements are kept clean and free of debris.
All other responsibilities as designated by the General Manager.
Essential Duties & Responsibilities
Works with HR to recruit, interview and hire candidates for employment based on the company needs.
Enforcement of sound safety practices, regulations and policies.
Ensures all health and safety restaurant policies and procedures are followed.
Fully understand and comply with all federal, state, county and municipal regulations that pertain to health, safety and labor requirements of the restaurant, employees and guests.
Core Skills & Competencies
Strong written and verbal communications skills.
Attention to detail and strong organizational skills.
Strong leadership and people management skills.
Strong multi-tasking, organizational and time management skills to ensure a quick response to guest needs.
Effective problem solving skills to detect changes in circumstances or events.
Professional and courteous demeanor.
Positive team and motivational skills.
Ability to communicate effectively in both written and oral format.
Exceptional personal hygiene and positive representation of the organization to employees, guests and vendors.
Job Qualifications
High School Diploma required or GED equivalent.
Associate Degree, Bachelor's Degree preferred.
1-2 years experience working in the food & beverage and / or hospitality industry.
Strong supervisory and interpersonal skills.
Proficient with all MS Office Applications.
Must be able to pass a CORI check.
Minimum age of 18 years old.
Ability to calculate figures and amounts such as discounts, interest, commissions, proportions, percentages, etc.
Must have a driver's license or reliable transportation.
Must be flexible and adaptable to change.
Must be able to work a flexible schedule including days, nights, weekends and holidays.
Comments