Volunteer with the Lowell Humane Society!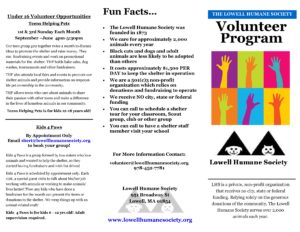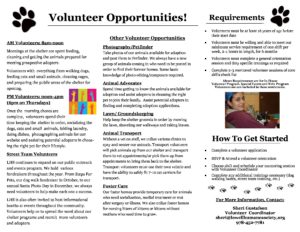 Looking for a fun way to contribute to your community? Do you have a love for animals? If so, the Lowell Humane Society is the place for you. The LHS offers flexible volunteer opportunities for individuals ages 12 and up. Opportunities vary from assistance in the shelter, dog walking and volunteering at one of the many events held throughout the year such as Step for Pets, Spay-ghetti Dinner and information booths.
All you need to do to get started is to fill out an application and attend an upcoming volunteer orientation. For more information please contact the Lowell Humane Society at 978-452-7781.
Comments