Visual Designer: Hanscom Federal Credit Union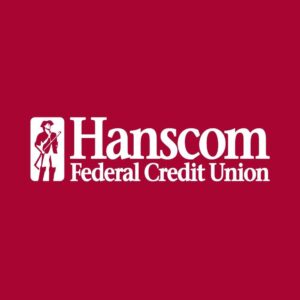 Hanscom Afb, MA 01731, USA
It's an exciting time to be at Hanscom Federal Credit Union!
Reporting to the Director of Communications, the Visual Designer will work within a team environment to provide ongoing design and support for web and print use including: animations, video & audio editing, signage, page layout, content prep, infographics, brochures, marketing collateral and file organization.
As a member of our Marketing Department, you will join a dynamic team of dedicated individuals committed to delivering exceptional service to our members.
We are committed to fostering career growth and development – when you join our organization it's not just a job. We look to develop your skills aligned to our business needs and help you progress in your career.
Who we are – Hanscom Federal Credit Union
· We seek to provide our members with the highest level of service whether in the branch or behind the scenes in our operations department.
· We provide members with quality, right-sized and timely solutions
· We analyze the needs of our members and ensure that the experience that they have in our branches is one that satisfies these needs while making them feel respected and valued
· We celebrate our wins as a team
· We act with integrity and foster a culture of mutual respect
Who you are – Visual Designer
You are a dynamic, detail oriented, intuitive person with the ability to develop relationships, build rapport and become a trusted team member. You are able to provide every member you assist or support with a high level of service, have strong organization and multi-tasking skills, and are searching for a rewarding career where you are valued and respected.
What you'll do
· Increase awareness of HFCU by creating fresh and informative visual content and material for inclusion in print and web publications, such as blogs, guides, press releases, emails, newsletter articles, social media posts, and other general content. In fulfilling this function the job holder's duties will include developing ideas and content for HFCU's digital presence and marketing campaigns.
· Design materials for print and digital usage, from templates, samples, or existing materials, and by creating original content. Make corrections and revisions to print and digital pieces.
· Maintain HFCU's collection of creative assets, including organizing, structuring, and classifying existing photos and other creative assets, keeping HFCU's creative assets from a variety of sources up to date.
· Collaborate with internal stakeholders to conceptualize photo and video setup and locations; coordinate schedules, participants, times, and locations; serve as photo and video shoot point of contact.
· Collaborate with internal stakeholders to fully understand campaign communication needs, determine most effective visual communications technique, and draft and propose visual materials
What we offer
A full-time, permanent position that will reward you through either an incentive or bonus program. We also offer Medical, Dental, Vision, FSA, 401(k), Student Loan Paydown, and paid Sick and Vacation time benefits.
Required
Bachelors or better in Graphic Design or related field.
Required
3 years of similar or related experience, including preparatory experience.
Preferred
1-3 years of videography experience
Comments