Universal Banker I: Lowell Five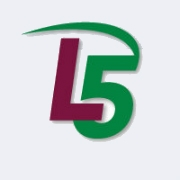 Full Time – Multiple Locations
POSITION SUMMARY
The Universal Banker I (UB I) is a natural progression from the Teller position. In this role, individuals will have gained a deeper knowledge of our accounts, products and services. UB I employees will take a more proactive approach to advise to customers, make referrals as well as take an active role in answering more complex questions independently. Qualified applicants may be considered for various locations within our branch network.
ABOUT LOWELL FIVE
With nearly $1.7 billion in assets, over 200 employees and 15 banking center locations throughout the Merrimack Valley and Southern New Hampshire, Lowell Five is honored to play a vital role in the economic vitality of the region. We provide support of, and our employees are engaged in, a myriad of leadership roles for numerous community boards and organizations. We are proud of the longevity of our employees and we are committed to finding new talent for our team. We offer career development and educational programs to support personal and professional growth along with a benefit package that supports each employee's best life. For more information, please visit www.lowellfive.com.
ESSENTIAL DUTIES AND RESPONSIBILITIES
Bank Operations & Customer Experience
• Processes customer transactions and payments within the lobby or drive-thru, including but not limited to deposits, withdrawals, loan payments, check cashing, money orders, bank checks, bonds; accountable for ensuring confidential customer information is securely stored throughout the day
• Maintains necessary supplies and cash
• Balances cash drawer and transactions at end of working day
• Assists in the balancing of the main vault and ATM as needed
• Deepens knowledge of account types, products and services to advise and answer customer questions
• Ability to answer most customer inquiries independently
• May open new accounts for existing customers • Assists in giving customers access to safe deposit boxes (in applicable branches) and adheres to respective procedures and guidelines
• Provides excellent customer service to internal and external customers; resolves any problems or complaints in a timely manner and escalates to branch management as appropriate
• Assists with branch quality control and scanning
• Provides digital technical support for customers
Business Development
• Educates customers about Bank products and services to meet their needs; recognizes referral or sale opportunities and initiates introductions to appropriate team members
• Meets individual goals for customer retention, and deposit relationship growth efforts
• Utilizes the branch team's usage of CRM (Salesforce) as requested Professional Development
• Strives to maintain an inclusive team environment
• Learns and maintains knowledge of Bank products and services
• Assists in the training of new staff as appropriate
Please note this job description is not designed to cover a comprehensive listing of activities, duties, or responsibilities that are required of the employee for this job. Duties, responsibilities, and activities may change over time.
REQUIREMENTS
• High school diploma or equivalent preferred
• Previous cash handling and customer service experience in a retail environment preferred
• Customer focus with the ability to build and maintain relationships
• Strong oral communication skills with the ability to be concise, clear, and consistent
• Highly detail-oriented with excellent organizational skills
• Ability to problem solve and provide solutions to customer issues
• Ability to multi-task and adapt to change
• Knowledge of Microsoft Office Suite and basic computer skills
• Flexibility in work schedule and at times, location
• May require the ability to occasionally lift office products and supplies weighing up to approximately 25 pounds
Equal Opportunity Employer / Protected Veterans / Individuals with Disabilities
Applications can be submitted at https://www.lowellfive.com/about/careers/
Comments