UMASS Lowell River Hawks Business Outings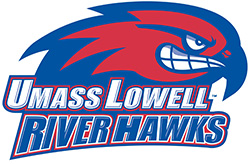 The UMASS Lowell River Hawks Hockey team is currently ranked #10 in the country as they enter the second half of the season. There are 9 remaining home games at the Tsongas Center before the post season and there are some great opportunities to host your companies best clients or hold a company outing at the Tsongas Center.
From our new All You Can Eat package to suite rentals and everything in between the Tsongas Center is the place to be this winter to see the River Hawks take on Hockey East Rivals including BU, BC, Providence, Northeastern, UNH and more.
Call Ryan Leach at (978) 934-6280 or email Ryan_Leach@UML.edu to find out about all our business outing packages for UMASS Hockey and Basketball at the Tsongas Center!
Comments