The Truth About Branded Items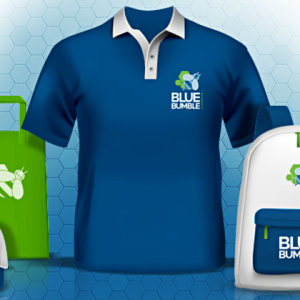 Have you ever received a gift from someone that is so perfect that it encapsulates both that person and your relationship with that person? Every time you see it, it reminds you of them, and you smile. Maybe you're thinking about the gift right now. Uh-oh. You're smiling. Everyone can see you. They can all see your cheeky grin. Now they all know that deep down inside, you have a heart and soul… And it's okay. The strong connection you have with that gift is important and can be applied to your branded items and promotional products.
Branded items serve the same purpose as business cards and then some. Because let's face it, getting a business card is about as exciting as going to the DMV. Well, thought out branded items will improve your brand impression and help establish a company personality.
When people associate positive experiences with your brand, it will build trust. That trust will turn into word of mouth advertising, repeat purchases, and bigger growth over time. Think of it like a great TV show. The more people like it, they more they'll talk about it, and the more viewers will tune in each week.
You also want clients to recognize your brand when they see it. And the best way to do that is to keep your brand in front of them. Pens, mouse pads, and mugs will keep your brand visible on a daily basis. Your brand can be what the Bat Signal is to the citizens of Gotham: Always there in the background so they know who to call the next time they need a product or service you offer. You're the guardian of peace, justice, and great brand recognition.
The best way to reach a wide and diverse audience is to invest in a variety of different advertising tools. When doing this, take your client base and the purpose of your business into consideration. Things like home and office items are great for the general public while branded USB drives would be great for IT techs. These small tokens of appreciation put the attention on the client, helping to increase your brand retention.
Despite the Batman comparison earlier, you're not the billionaire playboy Bruce Wayne. This stuff costs money. But the good news is, promotional giveaways give you a greater return on each impression than other traditional methods would. So if you're looking to make the most of your advertising budget, this is the way to go. With some products costing less than a quarter a piece, that's a huge return on your investment.
Comments