Social Media Management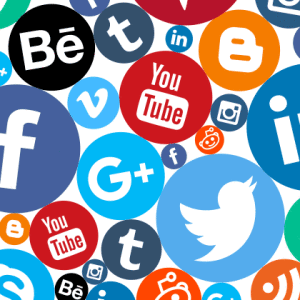 Let's talk social media! You know, that thing that pretty much everyone in the world is on, whether or not they should be. Look at you, crazy Aunt Judith. Stop posting pictures of shirtless firefighters. No one asked to see that. That being said, not everyone in the world is Aunt Judith. As a matter of fact, if you're running a business, you need to be on social media.
Social media is one of the most effective ways to market your business to both new and existing customers. Seven out of ten customers are more likely to use a local business if they have a presence on social media. And on top of that, 81% of people say that a friend's social media post has directly influenced their buying of a product. So basically, you can have double the friends. You're like the coolest person at the party! On second thought… you're HOSTING the party. Right on.
But look, we get it. You don't have the time to stare at your phone all day to tweet tweets on your Twitter, post posts on your Facebook, and Instagram insta- You get the idea.
So if you don't have the time, why not let us do it all for you? With our new Social Media Management, we will manage your social media campaigns from start to finish, and drive the results you're looking for. It's that easy. No more throwing your phone because you can't fit your latest tweet into one hundred forty characters. We have plenty of phones to throw! Just kidding, we're experts at this.
We'll create a professional social presence for your business that includes: setting up your Facebook, Twitter, LinkedIn, and Google+. On those various sites, we'll be regularly posting throughout the week (around 3-5 times.). The best way to stay on people's mind nowadays is to stay on their feed. And with the copy, photos, links, and videos we create and post, they will not be able to stop thinking about your business. Just try your best not to blush.
Of course, all of this wouldn't work without your input so every two weeks, you'll receive a content queue with the next two weeks of posts for your approval. Each week you will receive an email report with stats and results. But that's not all, you'll also have access to a dashboard to watch us work and see how it's paying off for you. Along with a quarterly review to go over results and restructure goals if need be!
If you're interested in this service all you need to do is contact Mike at 978-250-5533 or email him at mike@bluebumble.com. Don't worry, he's a super cool guy, and we promise he won't yell at you for not knowing how to use Twitter.
Comments