Senior Loan Officer: Jeanne D'Arc Credit Union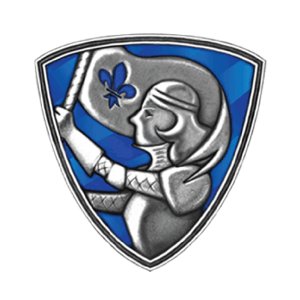 Want to join the number one ranked Credit Union in Massachusetts?
Jeanne D'Arc Credit Union offers competitive wages, excellent benefits, a pleasant working environment and the opportunity for career growth and advancement. We count on our valued workforce to be professional, provide exceptional member service and to help our members make smart financial choices.
Come join us as a Senior Loan Officer where under the direction of the AT-Mortgage Loan Origination Manager, this position is responsible for developing and retaining residential mortgages through prospecting, relationships with contacts of interest, and cross selling lending products and services to existing members. Responsibilities include evaluating members' finances to determine if they are creditworthy and can qualify for a loan by utilizing consultative selling techniques. Actively contributes to the management team objectives through effective teamwork and communication.
Essential Duties and Responsibilities
· Identify, contact, and visit potential or existing credit union members independently. Cultivate new real estate lending opportunities that can be developed into strategic relationships.
· Develop and maintain external relationships with industry peers to generate a referral source for real estate loan generation.
· Interview real estate loan applicants, analyzing their current financial position to determine appropriate mortgage products; consult with member on alternatives to original loan application when necessary.
· Proficient at pipeline management with an emphasis on organizational and multi-tasking skills.
· Answer member questions and follow up on information requests, compile necessary information to begin financial analysis.
· Coordinate and perform preliminary financial analysis and credit investigations to make sound credit decisions as directed.
· Communicate credit decisions to prospects and members and negotiate specific terms and conditions for loans within parameters, as defined by policy and credit decisions
· Supports department metrics; identify opportunities to build awareness, share successes, and close gaps to performance inhibitors.
· Understands and maintains a broad level of knowledge on real estate products and other credit union products and services to assist in relationship building initiatives; as well as keeping informed of loan policy, required documentation, structuring and regulatory requirements.
· Participate in outbound marketing efforts including home buyers workshops, financial literacy presentations, seminars, etc. in an effort to establish relationships and referral sources for loan generation.
· Accommodate member's needs by meeting with members at their convenience, which may be outside the Credit Union's regular place of business and hours of operation, in addition to servicing members at assigned branches.
· Collaborate effectively with team members to maintain high quality member service and efficient department operation; establishes and maintains a good working relationship with all credit union personnel.
· Demonstrate strong problem solving and decision making skills by applying knowledge and experience to develop solutions and implement appropriate action.
· Understand and support lending division metrics that are used to measure success.
· Performs related and unrelated duties as requested and therefore required.
Qualifications
Bachelor's degree plus 5-7 years related of experience as a real estate lender or related lending/banking experience; or equivalent combination of education and experience. Must be proficient in Microsoft Windows and Office products as well as Internet applications and core processing systems.
A valid National Mortgage Licensing System (NMLS) Registration license, driver's license, favorable driving record and travel are required.
Our Core Values:
Work Together
Take Responsibility
Provide Legendary Service
Strive for Excellence
Job Type: Full-time
Comments