Senior Citizen Sunday Extended indefinitely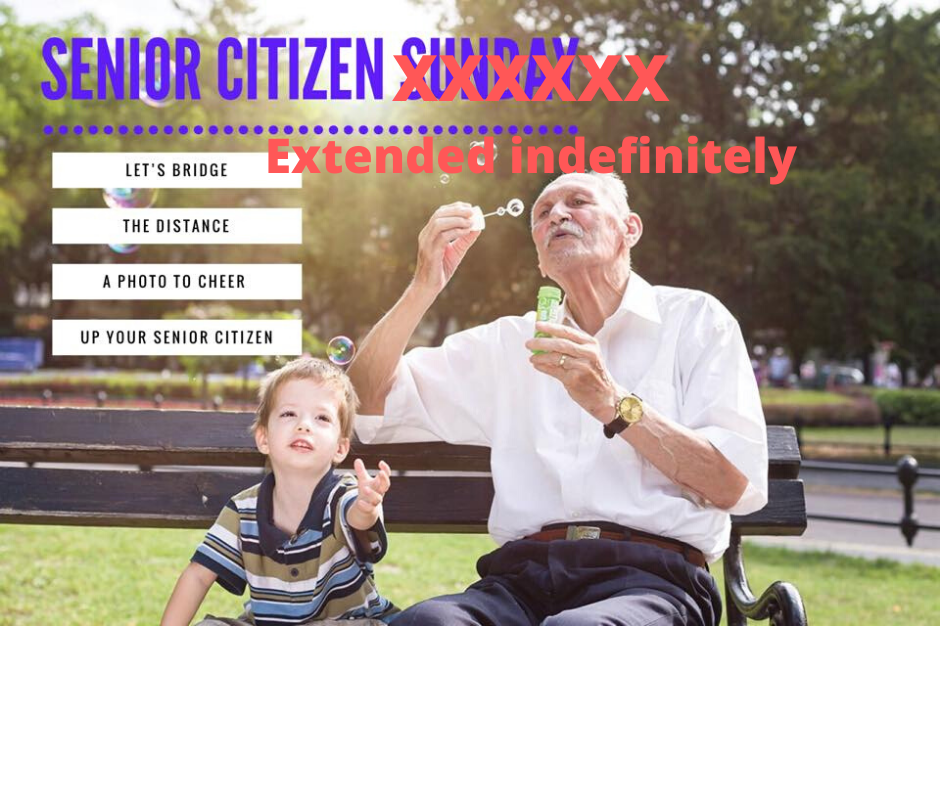 Updated: SENIOR CITIZEN EVERYDAY!!!
With Social Distancing taking hold everywhere, this will have a huge impact on our Seniors in Nursing Homes. Let me help you bridge the distance between you and your Seniors that you've been cut off from. Celebrate something that will make them happy – kids, pets, jokes, memes – anything! Let's bring some happiness and laughter to facebook and your Senior.
Check out my Facebook post or comment below. Post or PM me a pic of a photo that you think will make them happy (along with the name and address of where to mail it) and I will send it to them as a 5×7 print completely FREE as a way for me to give back to our community.
The message on the back will simply read, "We're thinking of you and miss you. Love, your name". (Or you can send me a quick line that makes more sense to your loved one). I can send it anywhere in the world so start posting!! 😊❤️ Feel free to share with your family and friends that need this.
Comments