Seasonal Fulfillment Associate: Walden Local Meat Co.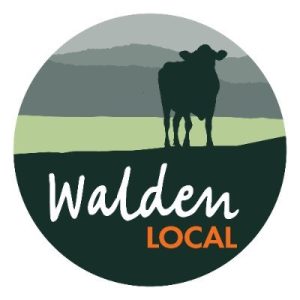 Location: Shawsheen St, Tewksbury, MA
Schedule: Monday-Friday, 7am-4pm
Employment Type: Full Time, Temporary starting immediately for 4-6 months
Pay Rate: $18/hr ($16.50/hr base rate + $1.50/hr attendance bonus)
As a member of our Fulfillment team, you will be connecting families with local farmers by ensuring our members get high quality deliveries full of grass-fed and pasture-raised meat from local farms every month. You'll work with 4 other team members on a socially distanced pick and pack line to pack our members' monthly delivery coolers with pre-packaged meat from local farmers for our subscription members.
This is a great position for someone looking to start an inventory, warehouse or supply chain career to gain experience in a warehouse environment and receive training on warehouse operations. We're rapidly growing with significant planned growth over the next 3-4 years, so there will be internal advancement opportunities for interested team members!
What You'll Do
Work on a team-based packing line in our refrigerated packing room (40-45F) while wearing your assigned PPE (protective equipment)
Follow an electronic pick sheet to select pre-packaged meat cuts for packing
Neatly pack items into reusable coolers
Perform regular quality checks to ensure our members receive high-quality deliveries every month
Assist with general warehouse maintenance to ensure a safe and clean work environment
Exercise good judgment and attention to detail when problems arise
Cross train both within your team and with other departments to develop your skills and progress your career
What You'll Bring
Passion for our mission to make local food work for farmers, families, animals, the environment and our communities
Team-oriented attitude
Reliable transportation to our warehouse in Tewksbury, MA
Willingness to get hands dirty and jump in to do whatever needs to get done
Ability to lift and move up to 35 pounds
Bonus points if you have…
Cashiering/Bagging experience
Pick and pack experience
Warehouse experience
Food or agriculture industry experience
Experience working in a temperature-controlled facility (our packing room is held at 40-45F)
Don't check all the boxes? Don't worry! We know that there is no such thing as a 'perfect' candidate. Walden Local is committed to building a team that brings passion for our mission and a diverse set of experiences and opinions. Feel welcomed to bring your whole and authentic self and please apply if this is a role you feel passionately about! We read cover letters and encourage you to share your unique experience and interest in this role and our mission.
What We Offer
The Fun Stuff (starts from your first day): up to 5 lbs of free meat weekly, 25% off up to 2 Walden monthly meat subscription memberships, 25% discount at our Boston butcher shop
Interested in applying? Contact Emma Bouras (emma@waldenlocalmeat.com)
Comments