Scheduling Coordinator/Fill-in Caregiver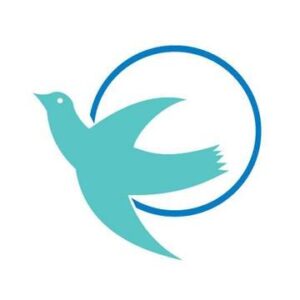 Scheduling Coordinator/Fill-in Caregiver – Chelmsford, MA
Are you a loving, compassionate caregiver looking for a new challenge? Or a scheduling puzzle guru who wants to work one-on-one, improving the life of a senior? Visiting Angels of Chelmsford/Burlington, winner of the Best of Home Care – Employer of Choice award, is looking for a full-time Scheduling Coordinator/Fill-in Caregiver to join its non-medical, senior home care team. As one of our Schedulers, you will be responsible for scheduling care services for our clients, matching their needs with our caregivers' skills and availability. Earn bonus pay every 4th week by handling after-hour calls on the weeknights and over the weekend. As a key part of the role, you will also provide fill-in care when needed so you can get to know our clients better. A minimum of 6 months experience as a caregiver is required.
Benefits
· Competitive Pay
· Additional On-Call Duty Pay
· Quarterly Performance Bonus
· Paid Time Off
· Health Insurance
· 401K Profit Sharing Retirement Plan
· Online Training
· Employment Referral Bonus
· On Call Emergency Care Bonus
· Life Insurance
· Fun, friendly supportive team
Responsibilities
· Ensure all clients' shifts are scheduled and filled appropriately
· Manage and maintain ongoing schedules
· Answer incoming calls, greet and assist office visitors in a friendly, professional manner
· Enter and maintain accurate client and caregiver information using our management software system
· Verify schedule and review to ensure accuracy for billing
· Meet and familiarize yourself with our clients and caregivers
· Answer after-hour calls every 4th week including the weekend for schedule monitoring, addressing no-shows and call outs, and possibly filling in on open caregiver shifts
· Fill in for emergency callouts as needed during working hours to ensure clients always receive skilled, compassionate care
· Assist with client/caregiver introductions as needed
· Work as key member of office staff
· Prepare weekly reports
Qualifications
· Has own car and valid driver's license
· Demonstrates excellent oral and written communication skills and ability to listen
· Ability to work independently and as part of a team, maintain confidentiality, and meet deadlines
· Skilled at handling and prioritizing multiple tasks quickly and efficiently in a fast-paced environment
· Warm, friendly, professional appearance and demeanor
· Scheduling and caregiving experience preferred but will consider training the right person
· Knowledge of ClearCare scheduling software or other system a plus
· Strong computer skills and experience with Microsoft Office
· Willingness to learn
Interested candidates please contact Kathi Horton at KHorton@VisitingAngels.com
About Visiting Angels – Compassionate, Dedicated, Award Winning
Visiting Angels is a national non-medical senior home care franchise with over 600 offices across the country. The Visiting Angels Chelmsford/Burlington office is locally owned and operated and based in Chelmsford, Mass. Since 2009, we have been providing non-medical, home care assistance to seniors and disabled persons in the Greater Lowell and Greater Burlington areas. Our office team and caregivers are compassionate and dedicated to helping seniors achieve a greater quality of life at home. We offer the best possible non-medical home care services to families, so their loved ones can stay independent in their homes.
We are accredited by the Home Care Association of Massachusetts and proud members of the Greater Lowell Chamber of Commerce. Our employees' recognition has earned us the Best of Home Care – Employer of Choice award. We have also been awarded Best of Home Care – Provider of Choice and Best of Home Care – Leader in Excellence, placing us in the top 15% of all home care agencies in the country participating.
We are an equal opportunity employer and prohibit discrimination/harassment without regard to race, color, religion, age, sex, national origin, disability status, genetics, protected veteran status, sexual orientation, gender identity or expression, or any other characteristic protected by federal, state or local laws.
For more information, visit our website: VisitingAngels.com/Chelmsford
Comments