Retail Associate (Budtender): Full Harvest Moonz (Lowell)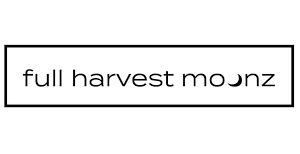 Position: Retail Associate (Budtender)
Location: 1201 Westford St. Lowell, MA
Employment Type: Full Time, Weekends
Position Description:
The Budtender's main function is to facilitate sales to customers of the provisioning center. They will assist both medical and recreational customers through the process of understanding, selecting and purchasing cannabis products including but not limited to; flower, concentrates, edibles, topicals, specialty products, and devices for various forms of consumption.  Our budtenders will be a key part of the customer experience and therefore specialize in customer service by being friendly, knowledgeable, and compassionate.
Authority & Supervision:
  Budtenders will report directly to and be under the supervision of the dispensary General Manager and any specified member of the management team.
Duties & Responsibilities:
  Responsible for sales and customer experience

  Greeting customers when entering the provisioning center

  Remaining compliant with established policies and procedures both for internal and state compliance

  Ability to provide cannabis product knowledge along with essential benefits and uses of each product

  Ability to provide guidance on various consumption methods related to each product type

  Accurate use of the Point of Sale (POS) system for recreational customers

  Ability to verify proper paperwork, documentation, and ID for customers during the check-in process

  Ensure the sales floor and stockroom remain clean and tidy throughout workday

  Ensure the sales floor and stockroom remain compliant with all state regulation

  Restocking sales area & POS displays when necessary

  Ability to facilitate cash handling in accordance with all state compliance

  Attend team meetings as needed

  Undergo continuing education and improvement training programs paid for and facilitated by the company and any regulatory bodies when applicable
Qualifications:
 Light cannabis knowledge with a positive approach in learning vital information specific to how FHM operates, that will be taught in house.

  Outgoing/ positive attitude

  Organizational skills

  Time management skills

  Excellent customer service (1-3 years experience)

  Must be able to perform repetitive, tedious tasks without error

 Must be over the age of 21
Physical capabilities:
 Must be able to lift a minimum of 30 lbs unassisted

 Must be able to stand for long periods of time
Note: FHM's job descriptions are not entirely all inclusive. Employees may be expected to perform other duties and tasks as assigned to meet the ongoing needs of the business, that are not specifically listed above.
FHM is an Equal Opportunity Employer. We fully embrace as well as encourage our employees' differences in age, color, ethnicity, gender, gender identity or expression, language, nationality, physical or mental capabilities or disabilities, socioeconomic status, veteran status, and any and all other characteristics or traits that make each individual unique.
Interested?
Send us an email with your resume and a cover letter explaining why you want to join our team. We will be sure to let you know when we have an opportunity that fits your strengths.
Comments