Registered Nurse Care Manager – Seniorlink, Inc.|Caregiver Homes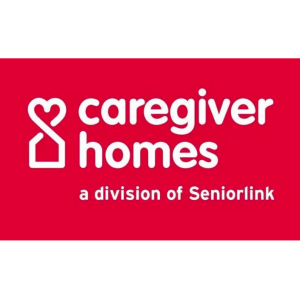 Company Overview:
Now is your chance to be part of a forward-thinking company that is committed to making a difference in people's lives.
Seniorlink honors caregivers and empowers them through innovation. With 10,000 baby boomers in the nation turning 65 each day, and the vast majority of elders preferring to receive care at home, the demand for innovative and cost-effective home care solutions increases each day. Through our service model, known as Caregiver Homes, we are successfully managing care for elders with complex medical issues and people with disabilities through an interdisciplinary team approach designed to support the family caregiver. And we are developing groundbreaking technology that will track and enable care coordination and communication between caregivers, doctors, and other care team members that will improve overall health outcomes.
Be part of the solution and join our company.
We have openings for three RN Care Managers in the Merrimack Valley area:
To Apply go to: www.caregiverhomes.com/careers
-Full Time/Job ID: 1810
-20 hours/Job ID: 1767
-Per Diem/Job ID: 1810
Position Summary
The Registered Nurse Care Manager (RN) works collaboratively as part of a care management team to assess consumer needs, establish a person-centric plan of care, conduct regularly scheduled home visits in the home.  The RN monitors the daily health and well-being of consumers using information provided by the caregiver and by conducting periodic home visits.
Job Responsibilities:
Completes nursing assessments.
Coordinates all other applicable clinical assessments.
Conducts a home visit on the day of admission to the program and conducts additional home visits as clinically indicated, based on regulatory requirements and in accordance with Company standards.
Conducts caregiver training before the caregiver begins personal care and as needed on an on-going basis.
Develops the Plan of Care.
Reviews the caregiver notes daily and appropriately addresses changes in the consumer's condition or environment.
Monitors and documents health status.
Reports changes in condition to the primary physician.
Coordinates the  implementation  of  physician's  orders  with  the  consumer,  caregiver  and other team members.
Evaluates, supports and trains the caregiver.
Maintains working knowledge of computer and hand-held devices and systems, including case management systems, community service and delivery systems, internet applications, and the Microsoft Office suite.
Travels (usually by automobile) within assigned geographic area.
Ensures continuous survey readiness and compliance with accepted professional standards and practices and federal/state/local regulations including fraud, waste and abuse prevention; HIPAA and similar regulations; occupational safety and health standards; and company policies, procedures and performance standards.
Participates in special projects and performs other duties as assigned.
Job Requirements: 
Strong oral and written communicator
Proven team player
Excellent clinical skills
Culturally aware and inclusive
Strategic thinker
Empathetic and person-centric
Decision maker
Action and results oriented
Problem-solver
Technologically proficient
Required Education / Experience
Must hold an active Registered Nurse (RN) License in the state of employment.
Minimum two (2) years of experience as a registered nurse in case management, care planning and assessment for cases including but not limited to eldercare, people with disabilities, and other complex medical needs in a health care, long-term care, social service or community setting. Additional state-specific qualifications may be required.
Comments