Power of Color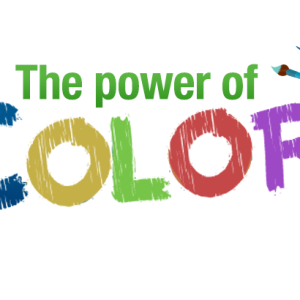 Want to hear something crazy? The average person makes a subconscious judgment about a product, another person, or the environment within the first ninety seconds of seeing it. We know your parents always told you that you were above average but for the sake of this blog, let that go for a second. Because between 62% and 90% of the initial judgment we mentioned is based on color alone.
It sometimes flies under the radar, but color plays a crucial role in the world that we live in. It can sway thinking, cause a reaction and be used as a communication tool. Since color makes up the entire planet, colors are tied to different religious, cultural, political, and social influences.
Certain colors are even associated with certain emotions and meanings. As a designer or a marketer, having this knowledge is important in sending the right message to your consumer. You don't want to set out to make someone happy and end up making him or her cry. Unless you're some sort of emotional monster… in which case you should seek help and work on that. Below are a few brief meanings of the standard colors:
Red– Love, romance, danger, passion, and energy. Red is the sauciest color there is. It's bold and creates a sense of urgency, which is why we often see it at clearance sales. People turn into bulls when they're at the store and see the color red. They need to have it.
Yellow– Clarity, warmth, intellect, friendliness, youth. Yellow is a mixed bag. It can be positive and represent happiness, optimism, and sunshine but can also represent caution and cowardice. Regardless of the use, it can grab someone's attention, especially window shoppers.
Blue– Dependable, strength, dignity. With its many shades, there are many uses for the color blue. Dark blue signifies trust, authority, and intelligence. Hence, why it's a popular shade for businesses. Light blue signifies peace and serenity. Fellas if you're trying to look sensitive, light blue is a good way to go.
Green– Growth, health, rebirth. Green is for all the nature and environment lovers out there (people we need more of.) It creates a relaxing environment, which can be used in stores to reduce the stress of shoppers. If there's a group of people who need less stress, it's shoppers. They need a collective massage.
Purple – Imaginative, wise, creativity. Purple is a fun one that symbolizes mystery, spiritually, and royalty. Trying to look regal for your night on the town? Wear purple. It's also used to calm and sooth i.e. in beauty or skin care products.
Remember that color is very powerful and is something that should be used with great thought and care. We'll leave you with some facts about the Power of Color, so you don't forget:
92% Believe color presents an image of impressive quality
90% Feel color can assist in attracting new customers
90% Believe customers remember presentations and documents better when color is used
83% Believe color makes them appear more successful
81% Think color gives them a competitive edge
76% Believe that the use of color makes their business appear larger to clients
Comments