Package Handler Part Time – UPS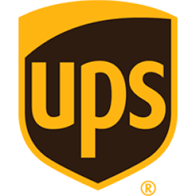 Package Handler Part Time 
Job Location: Chelmsford, MA
UPS is hiring individuals to work as part-time Package Handlers. This is a physical, fast-paced position that involves continual lifting, lowering and sliding packages that typically weigh 25 – 35 lbs. and may weigh up to 70 lbs. Part-time employees usually work 3 ½ – 5 hours each weekday (Monday through Friday) and typically do not work on weekends or selected holidays.
Package Handlers receive a competitive hourly rate and also an attractive benefits package. Please note that these opportunities are part-time only working approximately 17 1/2 – 20 hours per week. Employees can expect to take home between $140.00 and $170.00 each week after deductions have been taken for taxes, etc.
UPS provides an excellent employment opportunity for students. Through the UPS Earn & Learn program, our student employees receive all the paid benefits of a great part-time job with UPS, plus outstanding education assistance of up to $2,625 per semester / $5,250 per year with a maximum lifetime benefit of $25,000. This assistance can be used for tuition, books and fees as long as you are attending an approved college, university, trade or technical school. You will be eligible for the Earn & Learn program on your first day of work.
Job ID: MACHE1
UPS is an equal opportunity employer – race/color/religion/sex/national origin/veteran/disability
Comments