Operations Support: Hanscom Federal Credit Union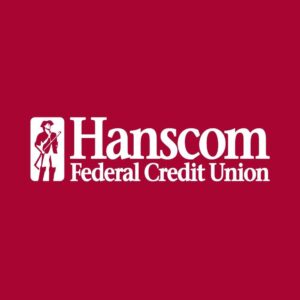 Littleton, MA 01460, USA
This position will work on our Operations team assisting with wire transfers (domestic and foreign), review trust documentation, Automated Clearing House transactions as well as maintain the filing system.
As a member of our Operations Department, you will join a dynamic team of dedicated individuals committed to delivering exceptional service to our members.
We are committed to fostering career growth and development – when you join our organization it's not just a job. We look to develop your skills aligned to our business needs and help you progress in your career.
Who we are – Hanscom Federal Credit Union
We seek to provide our members with the highest level of service whether in the branch or behind the scenes in our operations department.
We provide members with quality, right-sized and timely solutions
We analyze the needs of our members and ensure that the experience that they have in our branches is one that satisfies these needs while making them feel respected and valued
We celebrate our wins as a team
We act with integrity and foster a culture of mutual respect
Who you are – Operations Support  
You are a dynamic, detail-oriented, and intuitive person with the ability to develop relationships, build rapport and become a trusted team member.  You are able to provide every member you assist or support with a high level of service, have strong organization and multi-tasking skills, and are searching for a rewarding career where you are valued and respected.
What you will do 
Process all outgoing domestic wires for members. Enter and/or verify the information through EasCorp's EaseLink Certificate. Process all outgoing international wires for members. Enter and/or verify the information through Cambridge Mercantile Group. Post incoming wires received from EasCorp directly to member accounts.
Responsible for processing all ACH and Shared Draft files.
Organize and review Revocable, Irrevocable and Living Trust documents after accounts have been opened by branch personnel. Verify accuracy with computer input. Forward errors to originating branch for correction. File folders accordingly.
Assist in processing, both incoming mail and annual reporting of abandoned property.
Responsible for maintaining credit union record retention files. In charge of receiving, logging, storing, and retrieving record retention archive boxes previously audited, packaged and labeled by individual departments. Will determine when archive boxes are eligible for destruction and disseminating that information back to individual departments.
Type, file, research and perform other miscellaneous duties as needed (i.e. filing: signature cards; IRA and Share Certificates; and other documents).
Process monthly dividend checks for members.
Act as back up for Mobile Deposit Review
What we offer 
A full-time, permanent position that will reward you through an annual bonus program. We also offer Medical, Dental, Vision, FSA, 401(k), Student Loan Paydown, and paid Sick and Vacation time benefits.
Required
High School or better.
Required
Demonstrated organizational, communication (verbal/written), and member service skills.
6 to 12 months experience as a teller or related administrative experience.
Comments