Mortgage Underwriter: Hanscom Federal Credit Union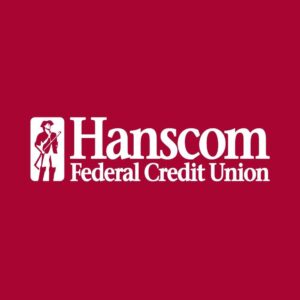 Littleton, MA 01460, USA
*This opportunity has a requirement to work on premises minimum 2-3 days per week in Littleton, Massachusetts*
It's an exciting time to be at Hanscom Federal Credit Union!
Reporting to the AVP Mortgage Operations, the underwriter is responsible for rendering credit decisions on incoming applications consistent with Credit Union and Fannie Mae guidelines. Underwrite mortgage commitment letters and verify supporting documentation as submitted. Work with loan officers, loan processors and team members to meet investor deadlines.
As a member of our Mortgage Lending department, you will join a dynamic team of dedicated individuals committed to rendering credit decisions on incoming applications consistent with Credit Union and Fannie Mae guidelines.
We are committed to fostering career growth and development – when you join our organization it's not just a job. We look to develop your skills aligned to our business needs and help you progress in your career.
Who we are – Hanscom Federal Credit Union
· Members-first – our members are our top priority. We make business decisions with our members at the top of mind.
· Integrity – we're honest and committed to doing what's best for our members and our company. What is right isn't the same as what is easy.
· Teamwork – we are in this together and we all benefit from our success.
· Innovation – we identify new ideas for processes or products that will lead to positive changes and take the initiative to implement the changes
· Empathy – we understand that communication starts by listening, understanding different perspectives, and caring about others' sustained success.
Who you are — Mortgage Underwriter
· You have recent experience underwriting mortgage loans and knowledge of necessary regulatory requirements
· You're comfortable working with members and others inside and outside the organization
· You're courteous, professional and diplomatic when working with others
· You're comfortable working on a team in a fast-paced, detail-oriented environment
· You're self-directed and able to maintain a high level of accuracy
What you'll do
· Under the general supervision of the Mortgage Operations Manager, analyze employment profile, credit strength, property characteristics, and all other information pertinent to the credit decision process on each mortgage application.
· Review loans for approval and list conditions needed to clear the loan to close.
· Approve, deny, and counteroffer mortgage applications within authority limits.
· Utilize MortgageBot loan operating system
· Evaluate and verify the accuracy of the loan product, and pricing for each loan. Identify all possible counter offer situations to ensure the applicant's options are fully determined and that fair lending was applied in all cases.
· Evaluate all supporting documentation and real estate appraisals to ensure items meet secondary market standards and requirements.
· Be proficient in underwriting the self-employed borrower and completing a cash flow analysis form.
· Utilize the daily mortgage loan production reports to maintain turnaround times.
· Report all problems or adverse situations to the Mortgage Operations Manager as they arise and handle accordingly as instructed.
· Analyze Condominium Projects to ensure Fannie Mae requirements are met for loans to be sold on the secondary market.
· Maintain knowledge of compliance laws applicable to mortgage originations including Equal Credit Opportunity Act (ECOA), Real Estate Settlement Procedures Act (RESPA), Regulation Z (TRID), Regulation C (HMDA), Fair Credit Reporting Act and other state and federal laws which may be applicable.
· Additional duties as assigned
Experience Required
· 1-3 years' experience underwriting mortgages to secondary market guidelines, utilizing mortgage loan operating systems
· Must have strong organizational, analytical and customer service skills.
· Knowledge of Fannie Mae's underwriting guidelines.
· Knowledge of real estate lending regulatory compliance.
· Familiarity with standard concepts, practices and procedures within the mortgage industry.
· Ability to work independently in a fast-paced environment.
· Knowledge of HMDA compliance.
Comments