Member Services Representative: Hanscom Federal Credit Union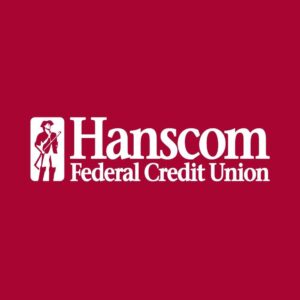 Burlington, MA 01803, USA
It's an exciting time to be at Hanscom Federal Credit Union! As a member of our retail branch network, you will join a dynamic team of dedicated individuals committed to delivering exceptional service to our members. We are committed to fostering career growth and development – when you join our organization it's not just a job. We look to develop your skills aligned to our business needs and help progress in your career.
Who we are – Hanscom Federal Credit Union Branch Network
We seek to provide our members with the highest level of service every time they step into an HFCU branch
We provide members with quality, right-sized and timely solutions
We analyze the needs of our members and ensure that the experience that they have in our branches is one that satisfies these needs while making them feel respected and valued
We celebrate our wins as a team
We act with integrity and foster a culture of mutual respect
Who you are – Member Services Representative
You are looking to work in a credit union branch environment, are able to provide every member you assist with a high level of service, and are searching for a rewarding career where you are valued and respected. You are able to identify cross-selling opportunities while assisting members with their daily banking needs
You have the ability to engage with our members in a positive way that leaves them feeling valued and respected while feeling confident that they are able to continue to trust HFCU as their financial partner.
You are looking for a full-time, permanent position that will reward you for your sales production through a monthly incentive program and offers Medical, Dental, Vision, FSA, 401(k), Student Loan Paydown, and paid Sick and Vacation time benefits.
Required
High School or better.
Experience
Required
1-2 years: Experience in a cash-handling role
Preferred
Registration as a Mortgage Loan Originator (MLO) with the National Mortgage Licensing System (NMLS)
1-2 years: Experience in a member-facing sales role at a financial institution
Comments