Marketing & Client Relationship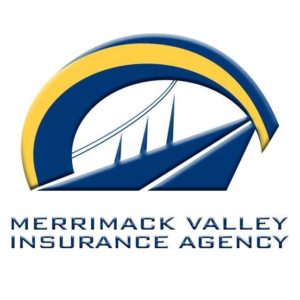 MERRIMACK VALLEY INSURANCE AGENCY
CRITERIA-BASED STANDARDS
Job Title: Marketing & Client Relationship
Salary Range: $15-20 per hour                                FSLA: Non exempt
Reports To: President                                                Classification: Part-time
Summary: This description covers the essential functions of the position. Incumbent is expected to perform other similar and related duties as assigned. The President has the right to change or add to the job responsibilities at any time after providing adequate notice and discussion. Under the direct supervision of the President this position is responsible for increasing company brand awareness, driving internet traffic, and increasing quote activity within an assigned territory. Maintains proper dress code and professional demeanor at all times. Must possess a cheerful work attitude and foster a positive team spirit both within the department as well as between the other departments in support with the overall philosophy of the organization and fellow employees.
Key job criteria/responsibilities/standards:
Essential Functions
Reasonable accommodations may be made to enable individuals with disabilities to perform the essential functions.
Utilize word of mouth marketing, Internet marketing, and Internet marketing techniques to increase traffic, brand awareness, and requests for insurance quotes.
Leverage social networks to strengthen relationships with existing clients and increase the number of impressions on potential clients
Utilize Blogging, SEO, social networking, and backlink building to raise our web presence and placement on web searches within the assigned territory.
Increase the number of clients and prospects with offerings on our "Partners Page"
Raise awareness for multilingual services, if offered
Integrate social web presence with office functions so it is streamlined, optimized and consistent
Other activities as assigned by manager.
Extensive contact with existing clients to provide them with needed resources in order to solidify our relationship with them.
Create sales and marketing material for management and sales executives including advertisement, brochures, flyers, direct mail pieces, email marketing, etc.
Increase the number of requests for quotes from prospects in the assigned territory.
Measure results within our VPC system.
Optimize our Web Site Search Position
Measured by Getlisted.org dashboard, Google Analytics and other key word search rankings.
Increase the number of clients utilizing and joining the Partners Page
Increase the number of client connections on social networks
Measured by number of actual contacts and activity on social network sites.
Fans, followers, interactions
Customer Service Representative Criteria-Based Standards
 Reasoning Ability: Strong ability to apply common sense understanding, judgment, and leadership to carry out instructions furnished in written, oral, or diagram form. Self starter with the ability to work in a fast paced environment moving multiple initiatives forward concurrently. Ability to prioritize job tasks and multi task function. Creative problem solver with a strong attention to detail.
 Knowledge/Skills: Must be an assertive, self-starter with the ability to influence others through competent knowledge of products and services, as well as professional and effective communication skills. Must have superb interpersonal and organizational skills with the proven ability to work independently and in a team setting. Must have exceptional written and oral communication skills with the enthusiasm and drive to significantly contribute to a mission based organization. Some travel may be required. Excellent written and oral communication skills
Strong understanding of Linkedin, Facebook, Twitter, Youtube, video production, online community building and blogging for SEO
Solid understanding of the internet and social media marketing best practices
Fearless attitude towards technology and a willingness to learn
Work Environment: Fast paced, multi-task environment with a noise level in the work environment as mild.
Certifications, Licenses, Registration, Education Requirements and Experience:
High school or equivalent
Valid licenses as required by the State Department of Insurance to discuss and/or sell insurance in states where the agency operates.
Windows-based computer experience and proficiency including all Microsoft Office products (Word, Excel, Outlook, Access).
Ability to use a calculator, agency automation system (AMS360).
Disclaimer: This job description is not designed to cover or contain a comprehensive listing of activities, duties, or responsibilities that are required of the incumbent. It is not intended as a contract. Additionally, nothing in this job description restricts management's right to assign or re-assign duties & responsibilities to this job at any time. Any written contractual agreements will supersede this job description.
Email Tony Lucacio if you are interested.
Comments