Lowell Five Bank: Accounting Supervisor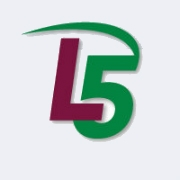 LOWELL FIVE BANK Accounting Supervisor Tewksbury, MA
Position Summary
Lowell Five is looking for an experienced accounting professional to join the Accounting team. Reporting to the Controller, this individual will be responsible for the day-to-day operations and act as the Team Lead with respect to two Accounting staff members. This person will be responsible for ensuring that the monthly general ledger account reconciliations are completed, that the journal entries posted are done accurately and in a timely manner, will oversee the cash management functions at the bank, and assist in financial statement and regulatory reporting, among other responsibilities. Qualified applicants should have 2-4 years of progressive accounting or auditing experience.
About Lowell Five
With over $1.2 Billion in assets, 250 employees and 16 banking center locations throughout the Merrimack Valley and Southern New Hampshire, Lowell Five is honored to play a vital role in the economic vitality of the region. We provide support of and our employees are engaged in a myriad of leadership roles for numerous community boards and organizations. We are proud of the longevity of our employees and we are committed to finding new talent for our team. We offer career development and educational programs to support personal and professional growth along with a benefit package that supports each employee's best life. The Bank has also been recognized as a Best Place to Work by the Boston Business Journal. For more information, please visit www.lowellfive.com.
Essential Duties and Responsibilities
Assigns work responsibilities, provides training and guidance, and advises staff as necessary; resolves routine personnel problems
Oversees cash management functions daily, prepares outgoing wire transfers, manages internal wire transfers and federal fund transactions; reconciles FRB statement, ensuring compliance with Bank and FRB policies and procedures
Prepares and reviews manual bank journal entries, oversees the accuracy of automated general ledger postings, maintains the accuracy of the bank's general ledger and provides the daily financial and cash management reports to bank management
Serves as correspondent bank liaison, coordinates opening and closing checking and federal fund accounts, oversees authorized users, keeps records updated, and maintains lines of credit
Prepares entries for investment purchases, sales, calls, dividends received and principal and interest payments
Prepares or reviews month end reconciliations, including but not limited to: cash, investments, loans, fixed assets, deposits, borrowings and accrued interest and dividends
Assists with internal and external audits and state and federal regulatory inspections
Submits payments for corporate federal and state income taxes, FDIC and DIF assessments
Aides in financial statement analysis and budgeting processes.
LOWELL FIVE BANK Requirements
BA/BS in Business Administration, Accounting, or Finance
2-4 years of progressive accounting or auditing experience
CPA preferred
Banking experience highly preferred
Highly detail-oriented, strong organizational and analytical skills
Ability to build and maintain relationships, interpersonal skills; supervisory experience preferred • Strong verbal and written communication skills
Intermediate abilities with Microsoft Excel, Word, PowerPoint and Adobe PDF Editor
Experience with Fiserv suite of products (Prologue, Fiserv DNA) preferred
Ability to work for prolonged periods of time at a desk and working on a computer
Please note this job description is not designed to cover a comprehensive listing of activities, duties, or responsibilities that are required of the employee for this job. Duties, responsibilities, and activities may change at any time with or without notice.
Lowell Five is an equal opportunity employer.
Apply here: https://www.lowellfive.com/about/careers/
Reasonable accommodations may be made to enable individuals with disabilities to apply for one of our positions. If you need a reasonable accommodation, please contact Employment@lowellfive.com.
Comments