Logistics Driver: Walden Local Meat Co.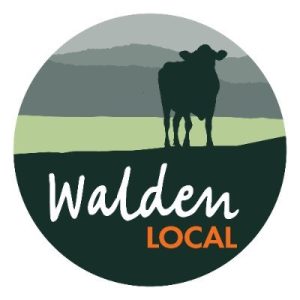 Logistics Driver
Location: Shawsheen St, Tewksbury, MA
Schedule: Monday-Friday, shift times will vary between the hours of 4am-6pm based on business needs and routing
Employment Type: Full Time (35-45 hours/week)
Pay (depending on experience): $21.50 per hour ($20/hr base rate plus $1.50/hr attendance bonus)
When you join the growing team at Walden Local, you'll be connecting our member families to local farmers by ensuring our Operations team has the meat they need to fulfill our deliveries. You will drive a Walden Local box truck around New England, with regular runs of varying length to our processing partners, storage facilities, fulfillment locations and food donation partners. Depending on the day, you'll also rotate into the Walden shuttle bus driving schedule to help the Operations team get between our off-site parking lot and warehouse. If you're ready to get behind the wheel of a Walden Local truck, then we want to hear from you!
What You'll Do
Safely drive a 26ft box truck in urban, suburban and rural areas, including parallel parking and backing into tight loading docks
Assist with loading and unloading your truck
Regularly communicate with other Logistics and Operations team members
Comply with all DOT and Walden safety policies, including daily safety checks of your assigned vehicles
Rotate into the shuttle bus schedule weekly and safely drive a 14 passenger shuttle bus to ensure our Operations team can safely get to and from Walden's warehouse and off-site parking location
Maintain the cleanliness of the truck and shuttle bus, including reporting any necessary repairs or maintenance
Be flexible and help out in other departments if needed, for example with delivery routes
What You'll Bring
1+ year driving experience in a box truck or shuttle van
Valid driver's license
Valid DOT medical card, or ability to get one prior to starting
A clean driving record for at least the past 3 years
Ability to lift and move 25-50 pounds
Comfort with driving and working in varying weather conditions
A track record of excellent work attendance
Willingness to get hands dirty and jump in to do whatever needs to get done
Bonus points if you have….
Shuttle driving experience
Home delivery experience
Passion for our mission and sustainable food/agriculture
Food or agriculture industry experience
What We Offer (eligibility starts after 90 days of employment unless otherwise noted)
Financial: Bi-weekly Perfect Attendance Bonus (starts from your first day),
Health & Wellness: Medical, Dental & Vision (starts after 30 days), Paid Sick Days, 8 Paid Holidays, Paid Parental Leave
The Fun Stuff (starts from your first day): up to 5 lbs of free meat weekly, 25% off up to 2 Walden monthly meat subscription memberships, 25% discount at our Boston butcher shop
Interested in applying? Contact Emma Bouras (emma@waldenlocalmeat.com)
Comments