Loan Servicing Specialist – Lowell Five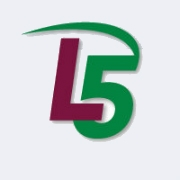 Loan Servicing Specialist
Full Time
Tewksbury, MA
POSITION SUMMARY
The Loan Servicing Specialist performs all necessary tasks to ensure the accuracy of the Consumer, Residential Mortgages and Commercial Loan products in the core system in conformance with the Bank policies and departmental procedures.
ABOUT LOWELL FIVE
With $1.4 billion in assets, 230 employees and 16 banking center locations throughout the Merrimack Valley and Southern New Hampshire, Lowell Five is honored to play a vital role in the economic vitality of the region. We provide support of, and our employees are engaged in, a myriad of leadership roles for numerous community boards and organizations. We are proud of the longevity of our employees and we are committed to finding new talent for our team. We offer career development and educational programs to support personal and professional growth along with a benefit package that supports each employee's best life. For more information, please visit www.lowellfive.com.
ESSENTIAL DUTIES AND RESPONSIBILITIES
Responsible for setting up of all Consumer Loans, Commercial Loans and Residential Mortgages in the OSI/DNA system, which includes processing appropriate G/L entries and tickets, including proper FASB entries for the account.
Ensures proper security of the bank's collateral interests through tax reporting, insurance tracking, force placed insurance, mortgage recording and private mortgage insurance services.

Verify pertinent collateral data fields on all new collateralized loans and notify the appropriate third party vendors of any new loans.
Perform regular reconciliation of reports provided by the vendors to the data in the OSI/DNA Core system.
Report paid loan activity to the vendors as necessary and take the necessary steps to release the Bank's interest in the collateral.
Perform monthly reconciliation of manually tracked new escrow activity to third party vendor reports

Serves as primary liaison with the Tax Reporting and Insurance Tracking service to ensure proper tracking of taxes for all escrowed loans.
Responsible for quoting payoff figures for all loan types and processing the necessary maintenance associated with payoff quotes and partial releases.
Responsible for processing paid loan files which includes logging paid loan files, accurate preparation of mortgage discharges, confirmatory discharges and partial release documents, and ensure the timely delivery of the necessary closed loan documentation to customers and closing agents.
Process all maintenance including loan conversions and loan modifications ensuring the accuracy of the OSI/DNA database.
Responsible for the Annual Escrow Analysis project, including review of all statements, testing for data accuracy, and disbursement of corresponding surplus checks.
Responsible for the accurate processing of participation loan payments and remitting payments to various participant banks.
Research and resolve all customer issues accurately and efficiently. • Responsible for processing payments for Condominium Association invoices.
REQUIREMENTS
Sound working knowledge of various loan product documentation requirements, including but not limited to property and flood insurance.
Working knowledge of OSI/DNA system preferred.
Familiarity with various software applications (Word, Excel, Outlook) in order to support maintenance of logs and correspondence with external and internal parties.
Customer focus with the ability to build and maintain relationships.
Strong communication skills with the ability to be concise, clear and consistent.
Ability to adapt to change.
Strong organizational skills with the ability to multi-task, and to prioritize and meet deadlines, under variable conditions while ensuring that accuracy and efficiency are maintained.
Ability to solve problems and provide solutions to customer issues.
Please note this job description is not designed to cover a comprehensive listing of activities, duties, or responsibilities that are required of the employee for this job. Duties, responsibilities, and activities may change over time.
Equal Opportunity Employer / Protected Veterans / Individuals with Disabilities
Comments