Kaplansky Insurance Announces Acquisition of Roy Insurance in Lowell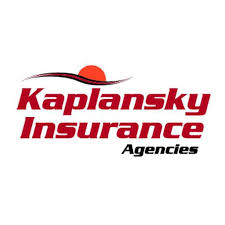 Kaplansky Insurance, one of the largest independent locally-owned insurance agencies in the Northeast, is excited to announce its latest acquisition. The company has acquired Roy Insurance in Lowell, MA — marking its 38th acquisition and the first of 2022.
"Our agency has had explosive growth and one of those drivers is through our acquisitions of other agencies, we continue to pursue our search for profitable, quality agencies who have a solid reputation both in terms of underwriting and quality of service," said Ely Kaplansky, President and CEO of Kaplansky Insurance.
Roy Insurance, established in 1959, has served clients' needs in the Greater Lowell community for more than 62 years and has built up a loyal customer base that will be introduced to Kaplansky's exceptional customer experience, choice, and reliability.
Roy Insurance's original Lowell location will merge with Kaplansky Insurance's Chelmsford branch at 118 Chelmsford St. Chelmsford, MA 01824.
For more information, please visit www.kaplansky.com.
About Kaplansky Insurance
Founded in 1974 and headquartered in Needham, MA, with 17 locations throughout Massachusetts and Rhode Island, Kaplansky Insurance is an independent insurance agency offering a comprehensive suite of insurance solutions including auto, home, business, and life to protect you from the unexpected. At Kaplansky, we don't just sell insurance. We work closely with our clients to help them make meaningful and informed decisions every day regarding the protection and their future.
For media inquiries, please contact:
Julia Silve
Marketing Director
jsilve@kaplansky.com
Comments