Kaplansky Insurance Acquires Gallagher Insurance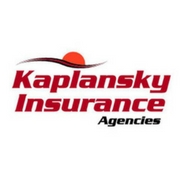 Kaplansky Insurance, one of the largest independent locally owned agencies in the Northeast, today announced that it has acquired John C. Gallagher Insurance.
For over 50 years, Gallagher Insurance, located in Dorchester, has been dedicated to providing personal insurance solutions to the greater Boston area.
"The acquisition of Gallagher is integral to the future growth of Kaplansky. This acquisition presents a compelling opportunity to continue our rapid expansion throughout Massachusetts. Our commitment to our communities, clients and our company partners will remain the foundation for all we do," said Ely Kaplansky, President, and CEO of Kaplansky Insurance.
About Kaplansky Insurance
Founded in 1974, headquartered in Needham, Kaplansky Insurance owns and operates 13 locations throughout Massachusetts, including offices in Bradford, Brookline, Cambridge, Chelmsford, Concord, Fairhaven, Framingham, Marlboro, Milford, Randolph, Truro, and Weymouth.
Kaplansky Insurance provides a full range of personal and commercial insurance products. For more information, please visit www.kaplansky.com.
Comments