Join the Kids In Disability Sports (K.I.D.S.) Board!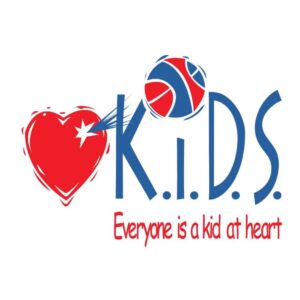 Board Member Responsibilities
Background
Kids In Disability Sports (www.kidsinc.us) is a 501(c)(3) organization providing social and recreational opportunities for individuals with special needs. Based in Lowell, Massachusetts, K.I.D.S. began by offering a specialized basketball program in 1995 and quickly grew to an organization serving special needs individuals and families throughout the Merrimack Valley and Southern New Hampshire. Today, K.I.D.S. offers approximately fifteen specialized athletic programs and hosts dances, awards banquets, social activities, and recreational events throughout the year.
Mission
To improve the quality of life for children and adults with disabilities through sports, social, recreational and therapeutic programs, thus, building confidence, character and self-esteem, while teaching the value of teamwork and cooperation. Every child should have equal access to sports, social and life skill opportunities.
K.I.D.S. is looking to add two or more members to its Board of Directors to further its mission. The responsibilities of Board members are as follows:
General responsibilities
1. Assist the board in carrying out its fiduciary responsibilities (e.g., reviewing the organization's financial statements, etc.).
2. Exercise reasonable care when making decisions as a steward of the organization.
3. Use information obtained as a member solely to further the organization's purposes and not for personal gain; act in the best interests of the organization.
4. Act in a way that is consistent with the central goals of the organization; be faithful to the organization's mission; obey the law and the organization's internal rules and regulations.
Individual responsibilities
1. Willingness to regularly attend a. and prepare for board and committee meetings, ask questions, volunteer and take responsibility for and follow through on a given assignments; and b. functions (e.g., breakfast with Santa, sponsor events, etc.), programs, and social events.
2. Lead and participate in fundraising events. Board Member Responsibilities 15Dec2021
3. Fully understand the organization's mission, services, policies, and programs; adhere to applicable policies (e.g., confidentiality, conflict-of-interest, etc.).
4. Serve on committees or task forces and be ready and willing take on special assignments.
5. Inform others about the organization; actively and regularly a. engage in advocacy for the benefit of the organization and play a personal role in advancing its missions through ambassadorship; and b. open doors in the community; foster and maintain connections with individuals and businesses willing to partner with and financially support the organization.
6. Suggest possible nominees to the board who can make significant contributions to the work of the board in support of the organization's mission.
7. Keep up to date on developments in the organization's field.
Personal Characteristics
1. Ability to listen, analyze, think clearly and creatively, assume a leadership role, and work well with people individually and in a group, particularly individuals with disabilities and from diverse backgrounds.
2. Interest in developing certain skills that you may not possess, such as leadership, cultivating and soliciting funds, cultivating and recruiting board members and other volunteers, reading and understanding financial statements, and learning more about the substantive program areas of the organization.
3. Possession of honesty, sensitivity to and tolerance of differing views, community building skills, personal integrity and sense of values, concern for the organization's development, and patience and empathy when dealing with organization members.
In addition to all of the above, we are particularly looking for several individuals interested in working with each of the following individuals to learn the requirements of and eventually assume these roles: President, Vice President, Secretary, and Treasurer; Program Director to learn program requirements and assume some responsibilities as directed by Program Director.
If interested in joining our Board, please send an email to info@kidsinc.us or call 1-866- 712-7799 dial 1 for general information and leave a message. Someone will return your call.
Comments