HR/Payroll Coordinator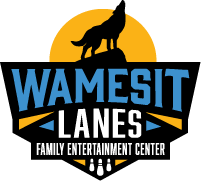 Reports To: HR Manager, AGM, GM
Job Summary
Assists in any and all administrative tasks assigned by the HR Manager, AGM and GM.
Primary Responsibilities
Performs essential administrative tasks to support the department.
Providing clerical and administrative support to HR Manager and GM/AGM as needed.
Prepares and processes weekly and bi-weekly payroll in conjunction with Paychex; verifying time entries and overseeing overtime within each department. Handles deductions, taxes, garnishments.
Oversee payroll compliance and filing requirements, prepare account reconciliation reports, conducts audits as needed.
Manage Paychex time and attendance module (paid time off, unpaid time off, leaves status' as directed by HR).
Files/scans all appropriate paperwork as assigned by HR Manager, AGM or GM in a timely manner.
Maintains employee confidence and protects operations by keeping human resource information confidential.
Maintaining the Recruitment efforts; ensuring responses are sent to applicant's in a timely fashion and assisting Management with scheduling interviews. Coordinating job postings with IT and 3rd party.
Updates employee anniversary/birthday spreadsheet on a monthly basis in conjunction with providing any employee data for the employee newsletter.
Organizing the electronic files via Dropbox, SharePoint, etc.
Assists with new hire orientation and onboarding process, including but not limited to data entry within all systems (CenterEdge, Paychex, Hotschedules), processing background checks and maintaining the I9 documents.
Aids in mass printing and organization of paperwork for meetings and events.
Core Skills & Competencies
Strong written and verbal communications skills.
Strong multi-tasking, organizational, attention to detail and time management skills.
Professional and courteous demeanor.
Job Qualifications
High School Diploma required or GED equivalent.
Associate Degree, preferred.
2-3 years experience working in an administrative role.
HR, Paychex, & Payroll experience preferred.
Proficient with all MS Office Applications.
Must have a driver's license or reliable transportation.
Must be flexible and adaptable to change.
Skills in database management and record keeping. Able to exhibit a high level of confidentiality.
Excellent organizational skills.
Must be able to work a flexible schedule including days, nights, weekends and holidays if needed.
Go to website to apply: www.wamesitlanes.com 
Comments