Grown Up Guide to Work: Money You May Think You Don't Need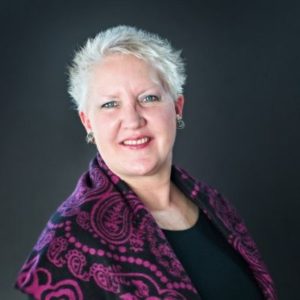 Written by Joanne Dennison, Guidance Counselor for Grown Ups and GLCC Board Member
A friend of mine was considering going for a certification in the industry she was in. At the time she was at a company that was very supportive of it and would pay for all of it. She put it off. And put it off again. Then she got another job that was a big step towards where she wanted her career to go. They too would support, including financially, for her to obtain the certification. Now she put it off because she had a new job and she figured she would do it later. Then the economy began to slide. Professional development money was cut. Then her job was eliminated. Now she had to do a job search where the certification would have helped her stand out. She did eventually find another position, but it did not include money for professional development. Eventually she paid out of her own pocket, to do the certification. She told me more than once how she regretted not doing it when the money was there.
Her story is not unique. I have heard variations on it from all kinds of people, working in all types of job.
Assuming you want to better yourself at what you do, and maybe even move around in your career (even in the same organization), what are you doing to improve your opportunities? What are you doing to improve yourself?
People who have heard me speak know that one of the things I talk about is that people should not be promoted because they have been somewhere 5, 10 or even 20 or 30 years. I believe people should be hired and promoted because they make the organization better, and "time served" does not guarantee that. One of the key ways to do it starts with education so you can learn what is changing in your industry, and how you can apply it in your work.
Start with finding out from your supervisor, HR or it might even be in your contract or employee handbook—what if anything does your organization cover for professional development? Here are some of the areas to look for:
* academic credit courses from a college or university;
* continuing education classes offered at colleges, community organizations, professional associations and online;
* membership dues for professional organizations and for attending the meetings and conferences;
* classes and materials needed for the road to a certificate, designation or certification.
Once you find it—show you are serious about your career by using it. If you don't, you are wasting money that your organization is giving you. It is part of your pay, just like your health insurance and other benefits. You should also be thinking this way whenever you go for a job search—who is going to pay for you to better yourself and in turn where you work? And no, I don't agree with companies that say they won't pay for anything, because people will just turn around and leave. If you are thinking that way– they are going to leave anyway. There are recent studies, that have been done by reputable groups, that show having training and education available, does affect a large number of candidates' decision to apply, interview and work at a company
Second point—don't assume it is always going to be there. And with an economic downturn being talked about the end of this year and into next year, it's a really good time to act.
Third—it doesn't pay for every dollar, pound, Euro, Baht? Invest your money in yourself. Someone once told me that all of us should invest 10% of our own income in bettering ourselves. As someone who has been an entrepreneur for over 20 years, I think it is a great thought even though my income is inconsistent. Stop "not doing" things because everything will not be covered. You can find the money if you want it badly enough. Also, many times there are scholarships available for conferences, certifications and other continuing education. Not to give tax advice, but in the US, money you personally spend on certain types of education is deductible (check with your tax advisor etc.)
So yes, I believe this is the year you should better yourself through education (Ok I believe every year is, but my family tree is filled with teachers). Use the money when you have it and fill in the holes when it isn't enough to do what you need or want to accomplish. When that raise, promotion, or next job search comes along— you will be ready.
Comments