Graphic Design Associate – Lowell Memorial Auditorium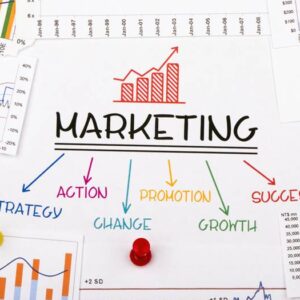 Spectacle Management is looking for a Graphic Design Associate to join our event and venue management business. The Graphic Design Associate will be responsible for managing the brand look for our company and venues. This role will be based at the Lowell Memorial Auditorium in Lowell, MA.
Department: Marketing
Reports to: Director of Marketing
Job Responsibilities
Design and edit marketing collateral including print ads, postcards, posters, banners, promotional images, and web graphics.

Design and create institutional marketing materials.

Support other departments with any graphic design needs.

Edit digital videos for TV & online use.

Other projects as assigned.
Job Skills & Qualifications
Bachelor's degree or higher in Graphic Design.

Highly proficient with Graphic Design software such as InDesign

Experience with video editing software such a File Cut Pro or iMovie.

Knowledge of Squarespace website design platform.

Ability to work in a face-paced, collaborative environment where your work will be routinely critiqued for revisions.

Strong editing and proofing skills.

An understanding that Spectacle Management is a Live Events company. Ability to work 2 live events per month, which are held on nights and weekends, is required.
Job Type: Full-Time
Schedule:
This is a full-time position
Standard office hours are Monday-Friday, 9am to 5pm.
This position is required to work live events 2 times per month.
All new hires must work one show at all venues within the first 2 months of their employment and also must go through each venue's orientation program (subject to venue reopening schedules).
COVID-19 considerations:
Currently our venues are closed to the public until local guidance says it is safe to host events. Once we open to the public it will be with reduced capacity, social distancing, required PPE, and stringent cleaning protocols.
Work Location:
Hours per week:
Company's website:
Company's Facebook page:
Work Remotely:
This position may begin as remote work temporarily due to COVID-19 but will transition to full-time in-office.
COVID-19 Precaution(s):
Remote interview process
Virtual meetings
Comments