Element Care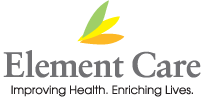 Are you a seasoned sales professional with experience in health care, insurance or services for seniors? Have you thought about making the jump to a mission-driven non-profit where you can truly feel good about the product you are marketing? Element Care is an expanding non-profit organization looking for a dynamic and driven Marketing and Outreach Coordinator to join our team.
This is a unique opportunity to join a sizable, stable organization that embraced growth, change and creative ideas more like a start-up. Primary responsibilities will include community presentations, networking, events management, and tours to support the census growth. You'll be backed by a committed team working for a compassionate cause.
This position is based in Methuen, Massachusetts. Local travel to events outside of regular business hours from time to time is required, so our work schedule is flexible. Visit Element Care to view a full job description and read what staff are saying about being part of team Element Care. Bi-lingual Spanish or Khmer speaking candidates (full or part time) are encouraged to apply.
Comments