Client Service Representative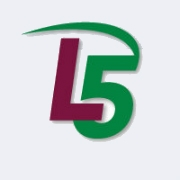 Full Time or Part Time
Tewksbury, MA
POSITION SUMMARY
Client Service Representatives serve as advisors, providing phone and email support for internal and external clients. Primarily assists callers with inquiries and resolves problems with Lowell Five solutions, cross sells Bank products and services, and makes referrals while working to meet individual and team growth goals. While this position is based in our Corporate Headquarters, there is an opportunity to work remotely on scheduled Saturdays (typically 1-2 per month).
ABOUT LOWELL FIVE
With $1.5 billion in assets, 230 employees and 16 banking center locations throughout the Merrimack Valley and Southern New Hampshire, Lowell Five is honored to play a vital role in the economic vitality of the region. We provide support of, and our employees are engaged in, a myriad of leadership roles for numerous community boards and organizations. We are proud of the longevity of our employees and we are committed to finding new talent for our team. We offer career development and educational programs to support personal and professional growth along with a benefit package that supports each employee's best life. For more information, please visit www.lowellfive.com.
ESSENTIAL DUTIES AND RESPONSIBILITIES
Handles incoming phone calls and emails from clients
Maintains knowledge of Bank solutions and communicates them effectively to clients
Makes outbound calls to our client base in an effort to deepen relationships and meet individual and team growth goals
Actively listens to clients in order to advise and consider referral opportunities; connects callers to appropriate Bank personnel for more complex matters and follows up as necessary
Utilizes Salesforce to create cases, referrals, and notes to enhance the customer experience and collaborate with multiple departments across the Bank
Opens new deposit accounts for existing clients
Provides limited back office support to the branch network during extended hours
Sends client correspondence
Supports the wire transfer process
Submits new consumer loan applications
REQUIREMENTS
Prior call center experience; banking experience preferred
Willingness and aptitude to learn new systems as required to support Bank growth and expansion of services
Excellent verbal and written communication skills with the ability to be concise, clear and consistent; pleasant tone of voice on the phone
Ability to build rapport and maintain relationships
Detail-oriented with excellent time management and organizational skills
Ability to multi-task, prioritize, and adapt to change
Capable of working independently and solving problems
Team player with strong desire to offer exceptional customer service
Knowledge of Microsoft Office, including Word, Excel, Outlook
Willingness to have flexibility in your work schedule
Ability to work for prolonged periods of time at a desk and working on a computer
Please note this job description is not designed to cover a comprehensive listing of activities, duties, or responsibilities that are required of the employee for this job. Duties, responsibilities, and activities may change over time.
Equal Opportunity Employer / Protected Veterans / Individuals with Disabilities
Comments