Chef Positions at Artisan Chef Catering Co.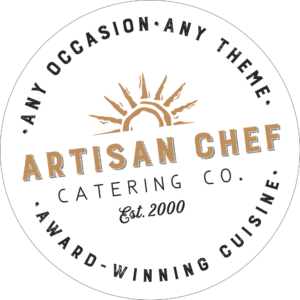 This is a Chef position is at Artisan Chef Catering Co. (formerly Two Chefs Catering)
Contact: Alison Kerrigan, General Manager at 978-970-0212 or akerrigan@artisanchefcatering.com
Artisan Chef Catering is looking to place 3-4 positions for the upcoming wedding season to start in early spring.  We are looking for 1 full time catering chef and 2-3 part time and on-call assistant chefs.
Full time candidate must be willing to drive catering vans, work weekends, travel to off-site events
Part time candidates must be available to work weekends and to travel within an 1-1.5 hour to off premise events.  MUST HAVE RELIABLE TRANSPORTATION.
Job Description for all chef positions-
Basic knowledge of food safety, sanitation, food preparation techniques.
Must be able to work as a team in a fast paced setting.
Strong communication skills and the ability to work with and take orders from the executive team and employees under supervision.
Must have the ability to multi-task while remaining focused on the goal.
Must be detail oriented.
Must have the ability to remain calm in high stress situations.
Be able to solve problems quickly under pressure.
Must have adequate upper body strength for heavy lifting and strong back and leg muscles for hours of standing, bending and walking around.
Comments