Card Services Representative: Hanscom Federal Credit Union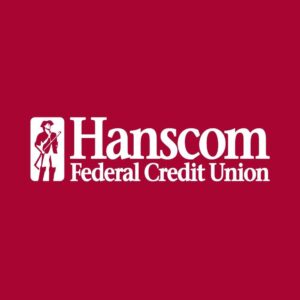 Littleton, MA 01460, USA
This role handles the activity relating to plastic card ordering to include processing cardholder lost/stolen cards, transaction disputes and fraud prevention. Handles the monitoring of ATMs. The selected candidate will provide assistance to cardholders in conformance with established policies and procedures.
As a member of our Card Services Department, you will join a dynamic team of dedicated individuals committed to delivering exceptional service to our members.
We are committed to fostering career growth and development – when you join our organization it's not just a job. We look to develop your skills aligned to our business needs and help progress your career over time.
Who we are – Hanscom Federal Credit Union
We seek to provide our members with the highest level of service every time they step into an HFCU branch
We provide members with quality, right-sized and timely solutions
We analyze the needs of our members and ensure that the experience that they have in our branches is one that satisfies these needs while making them feel respected and valued
We celebrate our wins as a team
We act with integrity and foster a culture of mutual respect
Who you are – Card Services Representative 
You are a dynamic, detail oriented, intuitive person with the ability to develop relationships, build rapport and become a trusted team member.  You are able to provide every member you assist with a high level of service, have strong organization and multi-tasking skills, and are searching for a rewarding career where you are valued and respected.
What you will do 
Process and order new MasterCard Credit Card and ATM/Check Card applications in the appropriate systems. Order member Convenience Checks for new Credit Card loans. Provides member assistance for all aspects of the debit and credit card programs.
Review Fiserv's daily CM2030 Report against the daily Central Issue card orders to verify transmittals for accuracy.  Review the Instant Issue report against the daily Instant Issue card orders to verify transmittals for accuracy.
Perform system maintenance to include the ordering of new/replacement cards, blocking accounts, reports of lost or stolen cards, increase limits, deleting expired cards, change of addresses and other needed adjustments and maintenance on both checking and credit card loans. Maintain appropriate documentation in conformance with established policies and procedures.
Monitor all ATMs to include troubleshooting the cause of ATM down time, placing service calls to Fiserv and informing branches of any ATM issues.
Monitor activated and non-activated cards and verifies status with cardholder.
Maintain current knowledge of all products and services of the Credit Union. Actively cross-sells and meets member needs.
Process MasterCard Credit Card payments received through the mail.
Process daily Exception reports received by Financial Control.
Perform additional duties as required.
What we offer 
A full-time, permanent position that will reward you through a bonus program and offers Medical, Dental, Vision, FSA, 401(k), Student Loan Paydown, and paid Sick and Vacation time benefits.
Required
High School or better.
Required
1 year of experience as a teller or in the Member Services Department of a financial institution.
Must be detail oriented, have strong organizational and member service skills and the ability to work independently.
Computer and related software skills.
Comments