Call Center Agent: Hanscom Federal Credit Union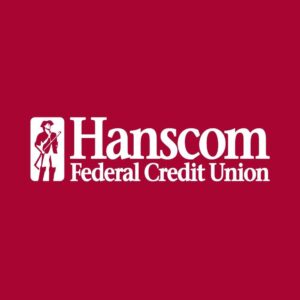 Littleton, MA 01460, USA
It's an exciting time to be at Hanscom Federal Credit Union!
Charged with delivering high quality, consistent Member Service through remote channels, illustrates a dedication to following through with members through Compliant and effective Communication. A Remote Support Agent is relied upon for their individual Productivity and ability to identify and close on cross-sale opportunities.
As a member of our Call Center Team, you will join a dynamic team of dedicated individuals committed to delivering exceptional service to our members.
We are committed to fostering career growth and development – when you join our organization it's not just a job. We look to develop your skills aligned to our business needs and help you progress in your career.
Who we are – Call Center at Hanscom Federal Credit Union
· We seek to provide our members with the highest level of service every time they contact HFCU
· We ensure that members are receiving quality, right-sized and timely solutions
· We strive to provide members with quick and valuable resolutions, ensuring that their concerns are resolved the first time they call
· We celebrate our wins as a team
· We act with integrity and foster a culture of mutual respect
Who you are – Call Center Agent
· You are looking to work in a call center environment and are able to provide members with a high level of service over the phone.
· You are searching for a rewarding career where you are valued and respected. You are looking to make a difference within your organization and enjoy assisting members during times of need. You have patience and understanding for others, particularly during times of frustration.
· You have the demonstrated ability to navigate and diffuse difficult situations as needed.
You are able to work one of the following schedules:
· Monday-Friday, 8:00am – 4:30pm; or
· Monday-Friday, 9:30am – 6:00pm; or
· Monday-Friday, 11:30am – 8:00pm
· And are both available to work on Saturdays from 8:00am – 3:00pm on a rotating basis and looking for a role with overtime opportunities.
Knowledge/Skills/Experience:
· High school diploma or equivalent
· A year of related experience in a financial institution
· Experience with online and mobile support is preferred
What we offer
A full-time, permanent position that offers Medical, Dental, Vision, FSA, 401(k), Student Loan Paydown, and paid Sick and Vacation time benefits.
Required
High School or better.
Required
1 year of similar or related experience, including preparatory experience.
Comments