Business Manager: St. Patrick School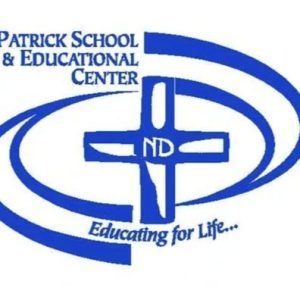 ST. PATRICK SCHOOL
BUSINESS MANAGER
Manages and coordinates the activities of the business office.  Maintains a complete and systematic set of records of all financial transactions consistent with St. Patrick policies and procedures.  This requires a thorough knowledge of bookkeeping from accounts receivable, accounts payable, payroll, all the way through general ledger and financial statements.  The bookkeeper is directly responsible to the principal of the school.
Requirements and Qualifications
1.

Excellent communication skills
2. Ability to interact skillfully with diverse people, in person, on the telephone, or internet
3.
Well organized and methodical,
effectively manages time and multiple responsibilities
4.
Punctual, patient, tactful, dependable and trustworthy
5.
Willingness to promote the principles and ideals of St. Patrick School, to apply policies, procedures and school rules
and to conduct herself at all times in such a manner as not to bring reproach upon herself or upon St. Patrick School
6.
Ability to maintain confidentiality and to support the principal
Duties and Responsibilities
•
Maintain an accurate accounting system; handle every aspect of accounts receivable, accounts payable, payroll, journal entries, general ledger and financial statements
•
Prepare deposits and apply payments to the appropriate accounts
•
Prepare billing of tuition, extended day care fees and school fees on a monthly, quarterly, or yearly billing cycle depending on the plan chosen by parents
•
Examine accounts receivable to determine if payments are late and process appropriate fees per school policy; also advises principal of the status of the receivables and work with her on collecting past due balances; confer with parents when necessary
•
Examine accounts payable invoices to determine if they have been approved before processing them for payment
•
Prepare bi-weekly payroll and pay taxes on a timely basis; ensure that all employee medical and miscellaneous deductions are taken when necessary
•
Prepare quarterly and yearly payroll returns
•
Maintain petty cash records and verify that they were approved before dispensing cash; replenish the petty cash drawer as needed
•
Reconcile bank statements for checking and payroll accounts
•
Prepare the monthly report to the Commonwealth of Massachusetts in order to be reimbursed for the lunch program
•
Analyze general ledger detail for discrepancies and make necessary journal entries to correct, etc.; make various journal entries such as recording interest on saving accounts, bank fees, depreciation entries, etc.; run a hard copy of all relevant reports before doing month-end close
•
Prepare monthly trial balance and financial statements for managements review
•
Assist in preparation of yearly budget
•
Perform other duties as assigned by principal and/or treasurer of Corporation
Interested? Contact Mary Kelly, Principal, 978.877.6399
Comments