Biogen to Cut More Than 200 Jobs as Part of Massachusetts Manufacturing Exit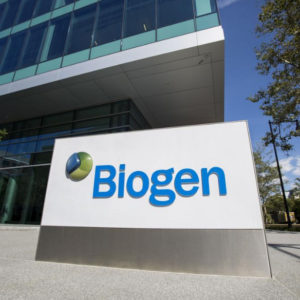 Biogen will cut more than 200 employees in Cambridge and Somerville by the end of the year as part of a previously announced plan to stop producing drugs locally, with about half moving to gene therapy manufacturer Brammer Bio, a company spokesman said Tuesday.
The biotech company (Nasdaq: BIIB), which is headquartered at 225 Binney St. in Cambridge, announced in June that it would shutter a nearby 67,000-square-foot manufacturing facility by the end of the year, along with a 46,000-square-foot warehouse in Somerville.
After months of searching for a buyer, Biogen recently transferred the assets to Lexington-based Brammer Bio, which will take over beginning in January, the spokesman said. As a result, 104 employees — 93 at the Cambridge facility and 11 at the Somerville site — will be laid off, while approximately 100 others will go to work for Brammer.
The Biogen spokesman said that employees had been notified of the layoffs in November. The company has been actively working to place employees at other companies, and held a job fair on Thursday with about two dozen biotech firms in attendance.
A representative for Brammer did not respond to a request for comment.
Read the full article at bizjournals.com
Comments