American Training – Human Resources Manager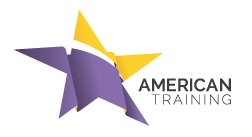 This is an exceptional leadership opportunity for a hands-on Human Resource Manager to support our mission of bringing out the best in everyone we touch, because life matters. We are looking for someone that has a passion for people, energy to go the extra mile, and embraces our unique WOW! Magic culture in the development of HR programs in line with our creative and fun work environment. In this leadership role, you'll build effective partnerships, by getting out from behind the desk, and getting to know our Colleagues, our most critical asset, as well as partner with our leadership team, acting as a valuable resource in creating a great and rewarding work environment.
The ideal candidate will lead and take ownership in developing, coordinating, and implementing policies and programs for the following: talent acquisition, onboarding, benefits and compensation programs, performance management, employee relations, offboarding, and other compliance driven activities. You will also have experience in improving processes and knowledge of current best practices and HR technologies that will create a competitive advantage for us.
Key Responsibilities:
Lead talent acquisition through recruitment and screening for all positions, identifying best recruiting sources, partnering with local colleges, and participating in job fairs to build candidate pipeline.
Ensure compliance with pre-employment background checks (CORI) according to state laws, reference checks, and other requirements, as well as effectively corresponding with candidates.
Ensure employment related files are organized and maintained, as required by law for our compliance audits.
Create an onboarding program that reflect s our WOW! Magic culture that is innovative, streamlined, and provides a great introduction to American Training to get our Colleagues confident in their decision to select us as a great place to work and build a career in the future.
Act as company AA/EEO/ADA Manager, preparing and implementing the organizations Affirmative Action Program, completing annual reports and filing in a timely manner, ensuring compliance with state and federal laws and regulations.
Partner with finance to create innovative and cost effective benefit programs to attract and maintain Colleagues including health, dental, life, disability, retirement and service awards.
Develop a performance management system, updating job descriptions, creating performance evaluation system, and effective compensation program.
Write and update policies, procedures, methods, and guidelines; determining consistency in the organization, providing easy accessibility for all Colleagues to policies, and then communicating and enforcing them.
Provide employee relations support to Colleagues and Management.
Develop engagement/benchmark metrics to continually improve our services to Guests and Clients.
Requirements:
Bachelor's Degree, with PHR or SPHR Certification
5-10 years experience in three or more HR disciplines Strong knowledge of employment-related, federal, state and local laws, statutes and regulations: (e.g. EEO, ERISA, OSHA, Wage and Hour-FLSA, Worker's Compensation, I-9). Experience in legal requirements and government reporting regulations to ensure compliance
Strong communication, interpersonal, relationship building skills
Creative problem solving ability when working with leadership team on business issues and develop/recommend approaches and solutions
Demonstrated experience in managing multiple projects and successfully meeting goals
Ability to travel to other off-site locations within an hour radius of our Andover office
Strong computer skills in Outlook, Excel, Powerpoint, Word, and presentation skills
Supervisory experience
Additionally – Bilingual skills a plus in Spanish, but NOT required
Reports to: President/CEO
We offer a competitive benefits package; medical and dental insurance, generous earned time off, 12 paid holidays and vacation, a fun work environment, and much more.
If you are interested, please send your resume with cover letter and salary requirements, as well as how your experience matches and ideally exceeds our desired qualifications to JodiHowshan@americantraininginc.com
Who We Are
What began as a team of 32 dedicated professionals and a few hundred thousand dollars in revenue that very first year, has grown over the past three decades to over 300+ Colleagues and $17 million in comprehensive services to our communities. Throughout our history, we made our mark for reliable and effective service delivery one person and one success story at a time. What started out as a one-site, one-city company has expanded into a regional source of opportunities for those needing our support. With current operations at 21 sites in 12 cities and towns north of Boston, we continue to demonstrate our combined passion for the people we serve. Recognition of the highest levels of quality and satisfaction continues to be earned through CARF (Commission on Accreditation of Rehabilitation Facilities) and Survey & Certification (Massachusetts Department of Disabilities Services). We have received national recognition as a past Presidential Award Nominee through the United States Department of Labor and as the longest consecutive Contractor of the Year Award winner through the Merrimack Valley Regional Employment Board (WIB). Our activities are licensed and accredited at the national, state, and local levels. Recently, we received the North of Boston Top 25 Best Places to work. Experience Our WOW! Magic Way of Working by being part of the people, the culture, the fun, and the passion for excellence that is American Training and join our team.
We are an Equal Opportunity Employer and do not discriminate against any employee or applicant for employment because of race, color, sex, age, national origin, religion, sexual orientation, gender identity, status as a veteran, and basis of disability or any other federal, state or local protected class.
Comments