Adult Day Health: Program Assistant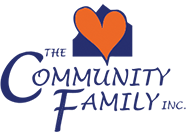 Adult Day Health – Program Assistant
Make a difference in someone's life every day. Join a non-profit organization with 40+ years of experience providing high quality adult day health care. Hiring staff for our Lowell adult day health center.
Work Monday through Friday – no nights or weekends. 9:00am to 4:00pm.
Primary responsibilities: implement daily activity program and provide hands on care.
Responsibilities Include:
· Interact with participants and implement the daily activity program
· Assist with arrivals, departures and meals
· Assist participants with ambulation and in the bathroom as needed
· Following daily schedule of staff assignments
· Communicate respectfully with participants, families, other staff and all visitors
· Perform other duties as assigned
Qualifications:
· Experience with older adults, especially those with memory loss
· Ability to work both in group settings and individually with program participants.
· Ability to communicate in English
· Ability to work as a team player and to be flexible to meet the participants' needs as they emerge throughout the day
· Outgoing, warm and caring personality
· Will be provided training, CPR and First Aid certification
Job Type: Full-time
Contact: Heather Betty at heatherb@communityfamily.org or (978)458-4844. 
Comments