3 tips to increase your Digital Marketing, RCS Technology Solutions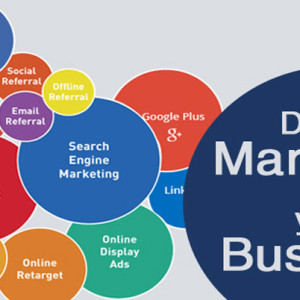 Are you ready to increase conversions and grow your online business in 2016? If the answer is "yes", take a look at a few of the best tips that can help you succeed as a digital marketer in the upcoming year.
Increase Your Investment In Social Media Marketing
It seems like every single person on the planet uses social media, doesn't it? Well, we're not quite there yet, but we're pretty close! Social media usage increases each year, which leaves digital marketers wanting to get in on the action. To successfully market your products or services online in 2016, you will need to increase the amount of money and time you spend on social media marketing or advertising. A few social media websites you should have a healthy presence on include Facebook, Twitter, Instagram and Pinterest. To help digital marketers, many of these websites have even implemented new functions such as Pinterest's 'Buy' button and Facebook's new 'Messenger for Business'.
Launch a New Podcast
Believe it or not, podcasts are excellent digital marketing tools. This is because there are millions of Americans that faithfully listen to a number of podcasts on a weekly basis. If you don't have the time or don't want to start your own podcast, you can always look into advertising on one that covers topics closely related to your products or services.
Develop a Video Ad
Video ads will dominate the world of internet marketing in 2016, so you want to make sure your brand or business joins the movement. Keep in mind that there is no longer any need to spend lots of money on the production of professional quality ads or commercials. In fact, you can shoot a simple video ad from a smartphone with HD quality video recording. Many consumers actually prefer this form of casual video marketing because it shows a more personal side of the brand.
RCS Technology Solutions, Ronald Couming
978-606-5432
Comments