10 Social Media Tips For Food Service and Restaurant Businesses (Infographic)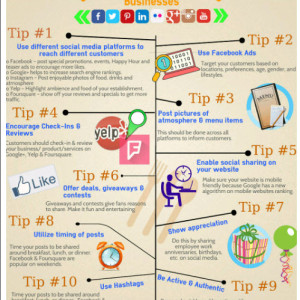 Social Media has been growing very rapidly in the last decade and it has become a great resource for businesses to market to their target audience.  People often think of social media marketing is reserved for technologically-advanced corporations with new and exciting products that are entering into the market.  In fact, social media is effective for any types of companies and it has great success for the restaurant industry, both small or large.
Using social media for your restaurant requires more than just casual postings of "today's specials,"  anniversary of the restaurant, or just a link to your latest review on Yelp or the local newspaper.  It takes some thinking outside of the box to create an effective social media page for your restaurant.  It can be implemented easily once you have a basic plan, and an understanding of your target customers.  Below are ten tips that can help you to jump start social media marketing for your restaurant business.
For more information please visit Tomo360!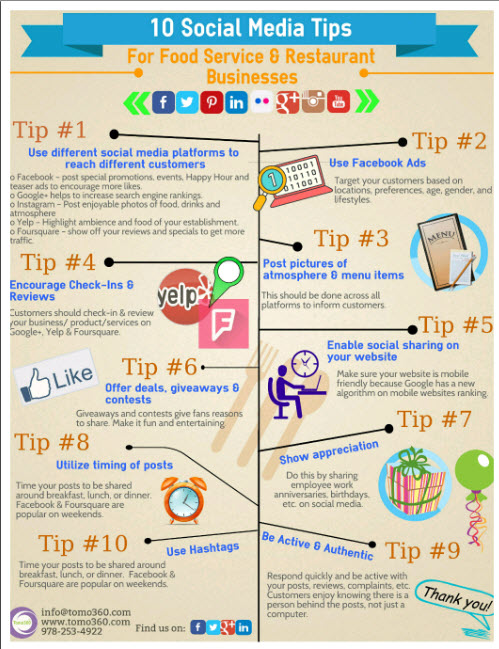 Comments