The Chamber EDGE
The Chamber EDGE: Educate, Discuss, Grow, Engage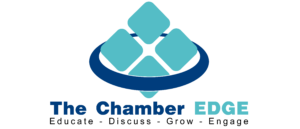 The Chamber EDGE is a self-directed group with a mission to focus on networking, education and relationship building. The group is comprised of Chamber members who are experts in their field and exhibit a willingness to educate, discuss, grow and engage with their peers The Chamber Open EDGE meets on the second Tuesday of the month at the 110 Grill in Chelmsford from 8:30am-10:00am (unless otherwise noted on the Chamber event calendar). All topics and discussion leaders are announced in advance on our event calendar.
The EDGE sessions are interactive. If you attend, come prepared with any questions that you have and a willingness to share tools and methods have worked for you and your business.
The Chamber Edge is sponsored by AdviCoach Max Ward and Madore Photography.

Business Coach of AdviCoach

(978) 478-8403
photos@madorephotography.com