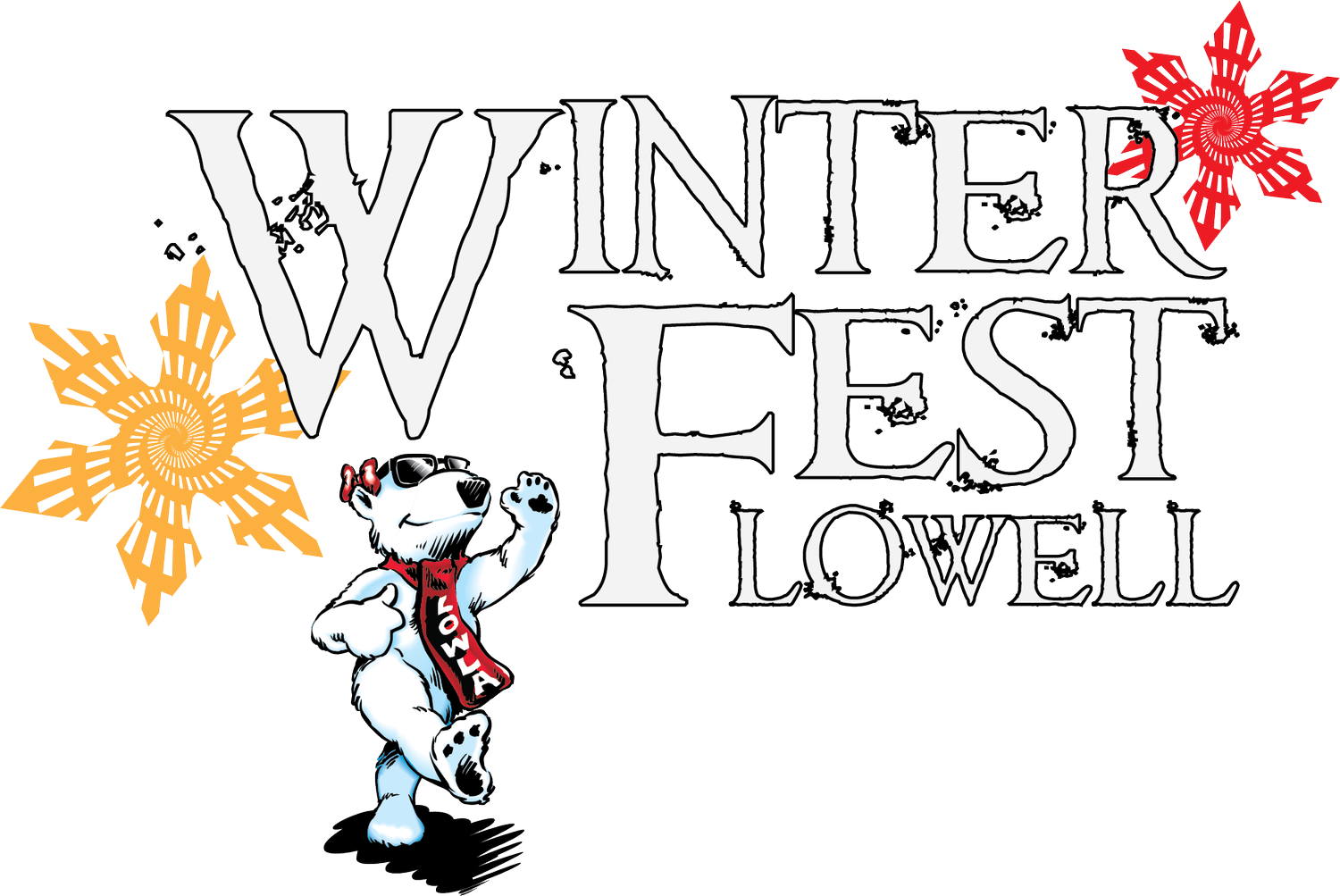 Lowell Winterfest is taking place on Friday, February 17th and Saturday, February 18th!
Click here for all of the details!
Thank you to the following sponsors for making this event possible! 
MERRIMACK RIVER SPONSORS
Eastern Salt
Enterprise Bank
Nancy L. Donahue and Family
CANAL SPONSORS
Jeanne D'Arc Credit Union
CONCORD RIVER SPONSORS
Greater Merrimack Valley Convention and Visitors Bureau
Lowell Five
Market Basket
Pridestar Trinity EMS
SMOKESTACK SPONSOR
Markley Grou
MILL SPONSOR
Spectacle Live
Washington Savings Bank
LOWELLIAN SPONSORS
Albert E.J. Bergeron Insurance Agency
Lowell Development & Financial Corporation
The Lowell Plan
TMI Properties
FRIENDS OF LOWELL
Athenian Corner
Boulay Law Firm, LLC.
D'Youville Senior Care Foundations, Inc.
McDonough Funeral Home
SNOW SQUALL SPONSORS
Clark Insurance
Vinfen
Woodard & Curran
980 WCAP
UMass Lowell
SNOWFLAKE SPONSORS
Fred C. Church
Middlesex Community College
O'Connor Studios
Princeton Properties
Wyndmere Landscaping
ICICLES SPONSORS
Dr. Mark Gilchrist
UKG
SLUSH FUND SPONSORS
Cobblestones Restaurant
Councillor Paul Ratha Yem
Dracut House of PIzza
O'Hearn Insurance
Manolis Family Foundation
SNOW ANGEL SPONSORS
Atty. George Theoodoro
Buff City Soup
Councilor Corey Robinson
Councilor Danny Rourke
Councilor Erik Gitschier
Lowell Parks & Conservation Trust
Lowell Regional Transit Authority
Mayor Sokhary Chau
Unicare
Comments