Please join our Young Professionals Committee at the Distinguished Young Professional Awards!
2022 Distinguished Young Professionals
Anexis Sanchez – Jeanne D'Arc Credit Union
Brandon Caron – Lowell Memorial Auditorium/Lowell Management Group
Brandon Sweeney – RE/MAX Insight
Christine McCall – City of Lowell
Cristopher Algarra – Middlesex Community College
Christopher St. Croix – Lowell Five
Henry Marte – Marte Media
Johnny Ahern – Aroma Joe's
Laura Dupre Wilson – Lowell Catholic
Lindsey Andella – Lowell Human Society
Matthew Reid – Lowell General Hospital
Michael Kiernan – Tufts Medicine (formerly Wellforce)
Natsumi Lanzoni – True Looks Day Spa
Nicholas LeClair – Lowell General Hospital
Samantha Burdett – Lowell Makes
– Mill City Accounting
Sokhom Chun – Enterprise Bank
Yanelly Cruz – Lowell Five
Sponsored by: The Leap Network
Thank you to our 2022 Platinum Partners Enterprise Bank, Jeanne D'Arc Credit Union, TMI Properties, The Residences at the Franco, Paramount Healthcare Services and MassHire Greater Lowell Workforce Board for their tremendous support this year (and always)! 
Ticket and Sponsorship Information: 
Individual Tickets – $55
Table of 10 – $450
Meet this year's class of Distinguished Young Professionals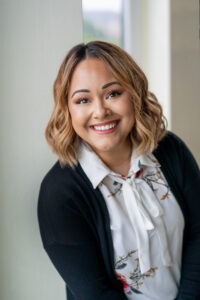 Anexis Sanchez – Jeanne D'Arc Credit Union
Anexis Sanchez is a graduate of Southern New Hampshire University where she earned her Bachelor's in Business Administration. She is the Vice President – Member Contact Center at Jeanne D'Arc Credit Union, a not-for-profit member-owned financial institution based in Lowell, Massachusetts. As the VP – Member Contact Center, Anexis oversees a team of 25 that respond to all inbound, digital, and outbound communication made to the Credit Union. Anexis started at the Credit Union in 2010 as Member Service Representative and for the last 11 years working her way up to her current role. She is active in the community, serving as the treasurer of a local church, and volunteers her time for local nonprofits. Anexis was born and raised in Lawrence and currently resides in Lowell with her husband, Jesus, and their three children, Brandon, Bronson, and Layla.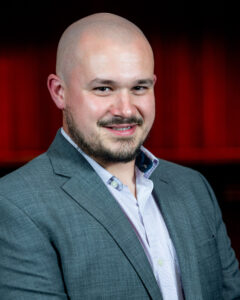 Brandon Caron – Lowell Memorial Auditorium/Lowell Management Group
Brandon Caron is the General Manager of the Lowell Memorial Auditorium. In this role he leads the full 360 management of the auditorium including fostering external relationships, booking rental events, overseeing staff development, and managing the physical building . Brandon is also senior leader in Spectacle Live's other buildings, where he spearheaded construction and lead negotiations on the operating agreements for the Colonial Theatre in Laconia, NH and the Nashua Center for the Arts in Nashua, NH. Prior to being named General Manager, Brandon started at the auditorium as a box office manager with Spectra in 2016, before joining Spectacle as an event manager.
 Brandon is a 2014 graduate of the University of New Haven and followed by earning his Masters of Sports Leadership from Northeastern University. He is an active member of the community serving on the Merrimack Valley Food Bank Board of Directors, the Winterfest Fundraising Committee, and as a behind the scene resource of many events in Lowell. He also serves his alma maters by appearing on alumni panels and participating in student mentorship programs. 
In his spare time, you will likely find Brandon with his fiancée Andrea (an-DRE-uh) and his four legged buddy Stamos at the newest craft brewery or hiking a mountain somewhere out of cell service.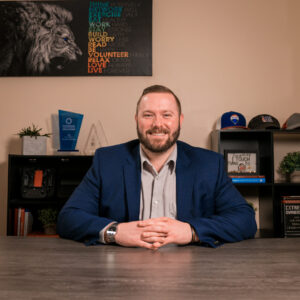 Brandon Sweeney – RE/MAX Insight
Brandon Sweeney will be the first to tell you "I'm a townie and proud of it"! Born, raised and still residing in Dracut, he is a top-producing/award winning REALTOR®, the founder of a non-profit, a Dracut Youth Lacrosse coach and much more! He graduated magma cum laude from Plymouth State University in 2016, and during his senior year, he started the non-profit MS is BS Dracut. Since the formation of this organization, he has helped raise over $185,000 for Multiple Sclerosis fighters throughout New-England. This non-profit wasn't formed overnight, however, through his passion of advocacy, he knew something needed to be done!
Soon after graduating from P.S.U, he found his career in Real Estate at RE/MAX Insight, where he has made his mark throughout the Merrimack Valley and Southern NH. As an advocate of home ownership, Brandon currently serves as a director on the Northeast Association of REALTORS® Board and serves on several committees there as well. During the spring, he spends his free time as a Dracut Youth Lacrosse coach for 7th & 8th grade young adults, teaching not only the fundamentals of the sport, but the life lessons that go along with it. Brandon is committed 100% to all that he does, and with that…he is a TRUE distinguished young professional.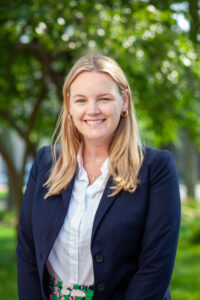 Christine McCall – City of Lowell 
Christine McCall is the Assistant City Manager/Director of the Department of Planning and Development. She is responsible for the daily operations of the City's economic development, community development, planning, housing/energy, transportation, and development services teams.
Christine is certified by the American Institute of Certified Planners (AICP) and holds a Master of Public Administration from the University of Massachusetts Lowell and a bachelor's degree in History from Bates College.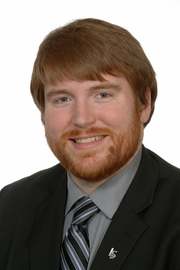 Christopher St. Croix – Lowell Five 
Christopher St. Croix began his career at Lowell Five Bank in 2005 as a Teller. He served as a part of the inaugural Client Service Center team and eventually moved to the IT Department.
In his current role as Assistant Vice President – Network/Systems, Christopher's primary focus is primarily on network infrastructure and security. He also spends time assisting the rest of the IT team with fielding help desk calls and operating daily processing functions. With the constantly changing landscape around cybersecurity, he is committed to learning about new threats, how to best handle them, all while balancing security with convenience. In addition to working at the Lowell Five, Christopher has volunteered his time to the Cambodian Mutual Assistance Association. Since 2016, he has worked with staff and other volunteers at CMAA to improve wifi, plan for a new voice system, and assist with troubleshooting technical problems.
Christopher grew up in Pepperell, MA before graduating with a Bachelor's Degree in Political Science from UMass Lowell in 2012. He has lived in Lowell since 2013 with his wife Ashley, and their daughter Claire.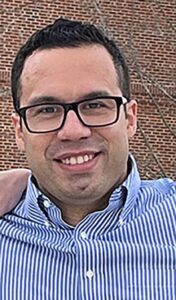 Cristopher Algarra
Cristopher Algarra was born and raised in Venezuela. He obtained his bachelor's degree at the University of Carabobo in Valencia and, soon after that, he practiced engineering in the automobile and oil industry. He moved to the United States in 2015 to pursue his master's degree at Merrimack College and was soon hired by MCC in 2015 to pursue his passion for teaching. He currently serves as an Associate Professor and Department Chair of Engineering at Middlesex Community College, where he teaches course in the Mechanical Engineering Department and all things CAD related (SolidWorks, AutoCAD, Revit, Etc.).
Professor Algarra has established a pathway to get his students certified in SolidWorks from the CSWA to the CSWP. He implemented 3D-printing and 3D-scanning technology in his classes to motivate his students and explain different engineering concepts. His philosophy inside the classroom is based on motivation towards knowledge. Professor Algarra considers himself a highly motivated individual who believes in the power of education to achieve success through hard work, excellence, and dedication.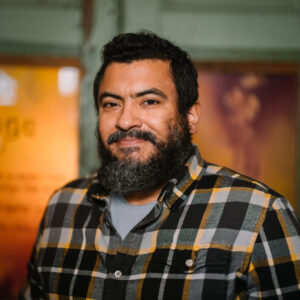 Henry Marte – Marte Media 

My name is 

Henry

 Marte. I'm a first-generation American, the product of Dominican immigrants. I've called Lowell home for almost nine years. I'm an Army veteran, originally from New York City. I'm big on storytelling; I've based my business around the power of storytelling. Good and impactful stories help your brand stand out in today's busy world. I help tell the stories of my clients using photography and videos.

I'm a published photographer with various print credits and a filmmaker with broadcast television credits. I hold a couple of professional certificates from Middlesex Community College; a Digital Media Marketing Certificate and a Social Media Management Certificate. In addition, I attended the Documentary Film School at the Massachusetts College of Art & Design. I possess a Commercial Drone Operator License issued by the Federal Aviation Administration. I'm also an alumnus of the EforAll Business Accelerator program and the Team Red, White & Blue Leadership Development Fellowship. I currently sit on the Greater Lowell Community Foundation's Mosaic Lowell Steering Committee, Refuge Lowell's Advisory Board, and Project Learn's Associate Board. Though my latest claim to fame is that local Lowell diner Gormley's Cafe named a breakfast after me, The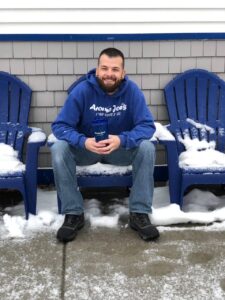 Johnny Ahern – Aroma Joe's 
Johnny
 is a native of Lowell and graduate of Greater Lowell Technical High School. After serving ten years and two combat tours in the United States Army, he continued his education in Washington DC. After completing his Associates in American Sign Language Interpretation and Deaf Studies, he earned his Bachelors in Deaf Studies Specialization from Gallaudet University, the world's only university in which all programs and services are specifically designed for Deaf or Hard of Hearing Students.
In late 2017, 
Johnny
 returned to Massachusetts to open the first Aroma Joe's franchise in state along with his business partners, Kevin 
Ahern
 and Brad Pacheco. The trio opened their second location in Tewksbury in July of 2021 and are looking forward to expanding the company throughout North Central Massachusetts.
While operating as the managing partner, 
Johnny
 also makes time to get involved within his community. From serving in the Leominster Rotary Club which he will be taking over as President in June for the 2022-2023 year, to being a member of the American Legion, actively being involved with several chambers of commerce, volunteering his time with veteran organizations or sponsoring numerous events throughout multiple towns. He is always looking for a way to give back to the communities that have supported him and the things he loves.
Johnny
 currently lives in Marlborough, MA with his husband, Dr. Eric Stanford and they just celebrated their 14th anniversary together this past Memorial Day. He looks forward to the impact he and his team will have on more communities in the upcoming years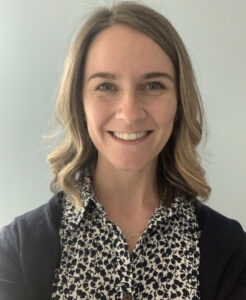 Laura Dupre Wilson – Lowell Catholic 
Laura Dupre Wilson is a graduate of Merrimack College where she earned a degree in English and Secondary Education, minoring in Women & Gender Studies. She went on to earn a Masters of Education at American International College. Since her college graduation in 2015, Laura has worked at Lowell Catholic High School as an English teacher, teaching a variety of courses from grades 7-12. In addition to teaching at Lowell Catholic, she works as the Student Council advisor and Girls Varsity Tennis Coach. Laura also oversees a variety of clubs and activities including the school newspaper, mental health club, CAP club, and sits on committees such as the scholarship committee and DEI committee.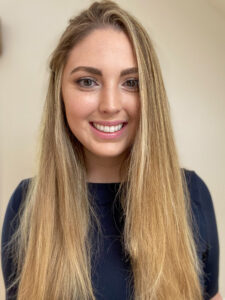 Lindsey Andella – Humane Society for Greater Nashua
Graduating from UMass Lowell with a degree in Business Administration, Lindsey has spent her career thus far working at non-profit organizations in the Lowell community.
Lindsey served as the Volunteer Manager at Boys & Girls Club of Greater Lowell, where she led the initiative to certify the organization as a Service Enterprise through Points of Light. She then moved into the role of Community Engagement Manager at BGCGL where she focused on managing the organization's Annual Fund, communications, and corporate engagement initiatives.
In 2020, Lindsey pursued an opportunity to join the team at Lowell Humane Society, where she had been a volunteer for seven years. As the Volunteer Coordinator for LHS, Lindsey brought the organization's foster care program to new levels, increasing the capacity for animals to receive care off-site in a home setting. Then, she was promoted to Development Manager at LHS, where she focused on aligning people's passions with ways they could create a positive impact on the pets and people in our community. Lindsey worked to promote a culture of philanthropy through ethical fundraising, storytelling, and community engagement and was able to bring fundraising to new heights for LHS- increasing donor retention rates by 14% and achieving record-high fundraising goals through innovative development strategies.
Lindsey has now accepted the position of Director of Volunteer Resources at Humane Society for Greater Nashua, where she will focus on expanding the organization's volunteer and foster care programs and establishing the shelter's disaster response program for the state of New Hampshire.
When she is not at work, Lindsey brings her work home by fostering kittens, rabbits, and dogs for LHS. She resides in Nashua, NH with her partner Matthew and their family of pets, including a dog, hamster, and house rabbit.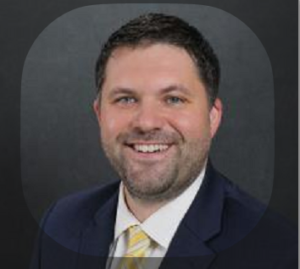 Matthew Reid – Lowell General Hospital  
Matt is a graduate of the University of Massachusetts at Amherst where he completed his Bachelor of Science in Nursing degree.  Currently, Matt is finishing his graduate studies at Rivier University and will graduate this May with his Master of Science in Nursing Leadership in Health Systems Management.  Matt has worked at Lowell General Hospital for the past fourteen years and currently he is a Director of Clinical Operations.  Matt's role consists of overseeing Inpatient Services, The Orthopedic Service Line, and Rehabilitation Services and works with an interprofessional team to collaborate on improving care.
Aside from Matt's work at Lowell General Hospital, Matt stays active in the community as he is on the board of directors for the Town of Chelmsford Scholarship Fund and enjoys coaching youth lacrosse.  Matt was born and raised in Chelmsford and currently resides there with his wife, Becky, and their three children Jack, Hudson, and Hadley.  Matt has a strong passion for making the community a better place and loves the teams he works with to accomplish that work.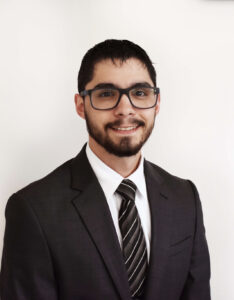 Michael Kiernan – Tufts Medicine
Michael Kiernan is a Supply Chain Operations Project Specialist for Tufts Medicine. He is responsible for the planning, coordinating and implementation of all supply chain related projects across the entire network which is made up of Lowell General Hospital, Melrose Wakefield Hospital and Tufts Medical Center. Michael is currently enrolled at SNHU to pursue his degree in Operational Management.
Michael has been involved with TeamWalk for CancerCare since 2013 serving as a Team Captain and holding events to raise money for Lowell General Hospital including an annual charity hockey game that is on its 9th year this coming January. Over the years he has helped over $25,000.00.
On top of going back to school, working full time as part of a corporate leadership team, Michael is also working as an EMT for Lowell General Hospital, working to serve the patients in our community to reduce wait times on discharges and transfers between facilities. Additionally, Michael is a father, newly engaged to his longtime girlfriend and has recently purchased a home.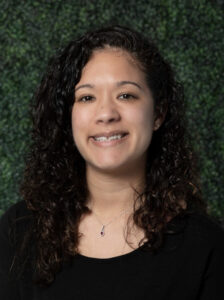 Natsumi Lanzoni – True Looks Day Spa 

Natsumi grew up in the Centerville and Pawtucketville areas of Lowell, MA. She is an alumni of Greater Lowell Technical High School, where she graduated with a cosmetology license and attended the New Hampshire Institute of Therapeutic Arts for Massage Therapy, graduating in 2011 with a license in massage therapy. She is passionate and an advocate about gaining further knowledge, experience, and a career through a trade.

Natsumi furthered her career when she started at True Looks Day Spa in Dracut. There, she developed her technique and grew both personally and professionally, and was presented with the opportunity to purchase the business after six years. Since then, True Looks Day Spa continues to be voted the Best Day Spa in Dracut. She works closely with two amazing charities: End 68 Dracut, which helped to provide meals from families who may not have adequate nutrition on weekends and summers; and Pride Retreat, a growing non-profit organization that beings women together who have been diagnosed with various cancers to meet, relate, and nurture in self care. Natsumi currently lives in Chelmsford, MA, where she resides with her fiancé, Thanh, their daughter, Poppy, and their two fur babies, Ziggy and Zeus.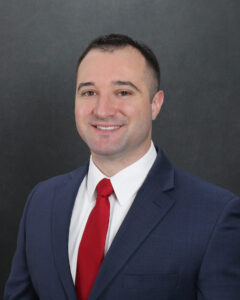 Nicholas LeClair – Lowell General Hospital
Nick is the Manager of Emergency Planning and Preparedness at Lowell General Hospital. Before transitioning into that role, he spent his first 6 years with the organization in security, where he learned the importance of what it means to be part of a strong team and community. As Lowell General's emergency planning and preparedness manager, it is his duty to ensure the organization is equipped to handle any large-scale emergency or disaster. This entails overseeing the hospital's emergency preparedness program, chairing the hospital's emergency preparedness committee, coordinating drills and exercises and working with community partners on preparedness activities.
In the community, Nick sits on the Greater Lowell Emergency Preparedness Committee and the Lowell Public Schools Emergency Preparedness Committee. During the height of the first and second waves of the pandemic, Nick assisted Lowell General with standing up a field hospital at UMass Lowell, serving as a community and regional resource. Nick also assisted the hospital with standing up a community-based COVID-19 vaccine clinic during spring 2021, which saw over 150,000 vaccinations of local citizens during that time.
Nick grew up in Tyngsboro and attended high school at Greater Lowell Tech. From there he went on to study criminal justice at UMass Lowell, concentrating in homeland security. A few years after earning his bachelor's, Nick went back to school and earned his master's in security studies – homeland defense.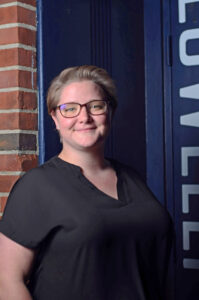 Samantha Burdett – Lowell Makes 
Samantha Burdett is the President of Lowell Makes, a non-profit community makerspace in Lowell. Sam joined Lowell Makes in 2015 with the intention of finding a community and a place to belong. Since then, Sam has become progressively more involved in the makerspace to support its mission, grow the community – both internal to the makerspace and in Greater Lowell – and develop a space to explore creative passions. She led the creation of a Space Committee with the mission of defining space allocation. She also coordinated the Mill City Skill Share from 2018 to 2020 to provide a free community learning event.
In 2019, as President, Sam led a volunteer interest group and Executive Committee through the process of locating and obtaining a permanent home for Lowell Makes. In coordination with the Lowell Makes Treasurer, Fundraising Chair, Massachusetts Development, Enterprise Bank, and Lowell Development & Financial Corporation (LDFC), Sam was able to establish the financing required for the purchase of the $1.65M building at 130 Western Ave in Lowell. Following the purchase of the building in May of 2020, Sam coordinated the build-out and infrastructure development of the new 18,000 sq-ft facility for the makerspace and the two stage move from the old location on Merrimac street.
Sam has supported the growth of membership from 110 members during COVID shutdown to 265 concurrent members in May 2022, an all time record for Lowell Makes. As President, Sam scaled Lowell Makes resources and leadership structure to meet the needs of the membership and the unprecedented growth. With the increase in membership numbers and the financial decision to purchase a building, Lowell Makes has a secure future.
Sam's position as President is a volunteer role. Her full-time job for the past two years has been as a Systems Engineer on the Human Systems team at Triton Systems, Inc. Her primary work has been focused on providing solutions to occupational performance issues within the Department of Defense, with a focus on gender equality. Sam continues to balance the demands of a full-time job with the needs of a quickly growing and evolving makerspace.
Sam grew up in Chantilly, Virginia and relocated to Massachusetts after graduating college in 2015. Sam has a Bachelors of Engineering in Engineering Management from Stevens Institute of Technology with a focus in Systems Engineering and a minor in Economics.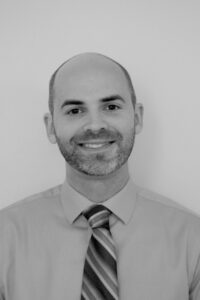 Scott Marchlik – Mill City Accounting
Scott is a graduate of the University of Massachusetts Lowell, and received a bachelor's degree in business administration with a concentration in accounting. After graduating in 2007, Scott began his career with Adrian A. Gaspar & Company, a local CPA firm. Scott worked with several small business clients in the New England area, and specialized working with local Dunkin franchisees and accommodated all of their bookkeeping and tax preparation needs. After 11 years with the firm, Scott resigned and established Mill City Accounting Services in the spring of 2018. Starting with only a handful of clients, Scott has grown the business and now serves over 40 local businesses and prepares personal tax returns for over 100 individuals on an annual basis.
Outside of work, Scott has worked with local professional groups, such as Merrimack Valley Professionals, who recently organized a holiday charity event in 2021 that raised over $7,000 for a Lowell based charity, Miracle Providers Northeast. This organization runs large holiday toy drives for thousands of families in New England suffering from HIV and AIDS. Scott has resided in Downtown Lowell for almost 10 years now, and enjoys spending time with friends and family when he is not clicking away on his calculator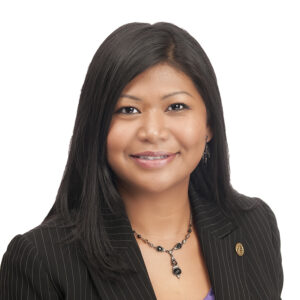 Sokhom Chun – Enterprise Bank 
Sokhom Chun, of Haverhill, MA grew up as a first-generation Cambodian immigrant in Lowell, MA and is a Lowell High School graduate. As a high school senior, Sokhom participated in an internship program that connected her with Enterprise Bank. Since then, Sokhom has been employed with Enterprise Bank for 20 years, progressing from an intern in the Training Dept and then moved into commercial lending as a Commercial Lending Assistant supporting multiple lenders. With many years of banking experience, Sokhom is currently a Commercial Portfolio Manager, AVP.
Sokhom first got her start in community service in 2015 with the Lowell Community Health Center's youth advisory council, the Developing Leaders Council (DLC) and then moved on to join the LCHC board as a consumer Board Member. Sokhom presently serves as a board member with the Lowell Boys and Girls Club and is working on the Believe & Become campaign to support the renovation and expansion of the club, which will allow twice as many youths to be served in the Greater Lowell area. As a mother of four children, Sokhom believes in the importance of being a positive role model and setting the example for volunteerism and giving back to the community.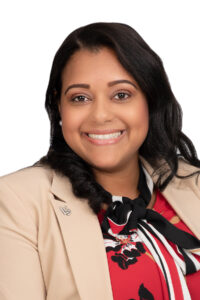 Yanelly Cruz – Lowell Five 
Yanelly Cruz is an Assistant Vice President and Branch Manager of Lowell Five John Street Office. She is responsible for overseeing client relationships and new business development within the Lowell Market space. Before working with Lowell Five, her banking career began with TD Bank and has span over 16 years.
Yanelly was born in Dominican Republic and moved to the States in 1998' at the age of 13. She has lived in Massachusetts for most of her life and is now a proud resident of Methuen where she lives with her husband Juan, and her two lovely children, Jay (17) and Breanna (10). In her spare time, she enjoys trips to the Caribbean and spending time with her family in New York.
Besides being committed to her work and family, she dedicates her free time to her community. Yanelly proudly sits as a Board of Director for Alternative House of Lowell. An organization dedicated to victims and survivors of DV (Domestic Violence). She is actively involved in raising funds for Alternative House through many of the events throughout the year, specifically their annual Golf Classic. In addition to Alternative House, Yanelly is also a member of the Lowell Rotary Club. As a Rotarian, she volunteers her time as needed in many of their service projects in the City of Lowell. As a women of color, she takes pride in representing people and families from different backgrounds that needs help and services within the community that she works and serves.
Comments