Join the women of W.I.S.E at our Annual Meeting for a panel discussion about Women Uplifting Women!
Wednesday, September 15th
8:30-9:45am
Vesper Country Club
$50 per ticket, $400 for a table of 10
Panelists:
Vanna Howard, State Representative
Cathy Mercado, Merrimack Valley Housing Partnership
Yun-Ju Choi, Coalition for a Better Acre
Wendi Giuliano, Polka Dot Powerhouse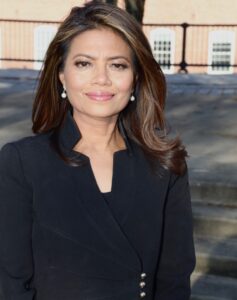 Vanna Howard, State Representative
Representative Vanna Howard has been a public servant for almost three decades. She was elected to the Massachusetts House of Representatives for the 17th Middlesex District in 2020 and became the first women of Khmer (Cambodian) descent to be elected as a state legislator in the United States.
She is a survivor of the genocide in Cambodia, where both of her maternal grandparents, father, and three younger siblings died at the hands of the Khmer Rouge regime between 1975- 1979. She resettled in the U.S. at age 11 after having spent more than 2 years in a Thai refugee camp. As a child refugee who spoke no English, she overcame tremendous adversity confronted with racism, physical abuse and homelessness. She understands firsthand the challenges and struggles faced by many. Since then, she met all those challenges, and beat those challenges. She went on to earn a college degree, get married and raised her family here. For almost 12 years, she worked in the Office of Congresswoman Niki Tsongas, first as Constituent Services Representative and then as Greater Lowell Regional Director, to connect constituents to services and to address various issues such as immigration, housing, small business. Prior to her work with Congresswoman Tsongas, she was employed for more than 10 years with the Middlesex County District Attorney's Office Superior Court Trial Team and the Suffolk County District Attorney's Office in the Homicide Division. Then most recently as the Chief of External and Government Relations with Lowell Community Health Center. She also served on numerous non-profit boards and commissions including the Boys & Girls Club of Greater Lowell, Lowell Housing Authority, Mill City Grows, Ironstone Farm, Cambodian Mutual Assistance Assoc, Acre Family Childcare, the MA Asian American Commission, to name a few.
Vanna received her education from Revere High School, Middlesex Community College, University of Massachusetts at Boston and Lowell. In 2019, Vanna was honored by the International Institute of New England as one of the 100 honorees as the most influential advocates, trailblazers and leaders from Lowell's vibrant immigrant community. In 2018 she received an Unsung Hero Award from the Cambodian Mutual Association of Greater Lowell.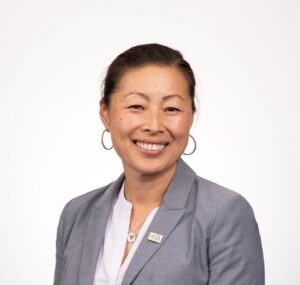 Yun-Ju Choi, Chief Executive Officer, Coalition for a Better Acre
Yun-Ju Choi, currently serves as the Chief Executive Officer for Coalition for a Better Acre in Lowell. She joined Coalition for a Better Acre in May 2014, brings 30 years of experience impacting for-profit and nonprofit organizations in the Greater Boston area, most recently at Madison Park Development Corporation as their Managing Director of Programs and Operations. In addition to her work with CDCs, Yun-Ju has experience in the philanthropic sector as Director of Donor Services with The Boston Foundation, as well as senior leadership positions with other nonprofits. She started her professional career in finance before finding her passion in nonprofit world.
Yun-Ju was born in Seoul, Korea and grew up in Maine. Yun-Ju spent over 20 years living in Boston prior to moving up to the Merrimack Valley. Yun-Ju currently serves on the board of Whistler House Museum, Greater Lowell Community Foundation, Mill City Community Investment, Lowell Heritage Partnership, and LDFC. During her spare time, Yun-Ju enjoys traveling, hiking and cooking.
Yun-Ju holds a bachelor's degree in Physics from Bowdoin College and a master's degree in Management from Cambridge College.
Wendi Giuliano, Managing Director + Regional Director at Polka Dot Powerhouse & Reiki Master + Healy World Member
I am originally from Minnesota, 21 years ago I jumped in my Jeep and headed on a journey that ended in Massachusetts. I met my husband a year later and we bought a house in Chelmsford. Six short months after our wedding he brought home a puppy, 5 weeks old to be exact, off the streets of Lowell. That fur baby, Duke, was our equivalent of "2 small children" at 140 lbs for almost 13 years. We miss him greatly especially during this last year but haven't brought any other fur babies into our lives…yet!
Professionally, I am a product of 25+ years of successful B2B/B2C sales, management and leadership roles. In 2017, after 14 years with the same B2B sales company, I left and became an entrepreneur. As an independent contractor for Polka Dot Powerhouse I serve as a local Managing Director of the Merrimack Valley Chapter and also as a Regional Director supporting 30 states. This past year, I had some time, and partnered with a FDA cleared frequency device from Germany called Healy that also led me to my Master Reiki Certification. I am all about the power of energy, intention and making meaningful connections.
Cathy Mercado, Associate Director, Merrimack Valley Housing Partnership
Cathy Mercado is the Associate Director of Merrimack Valley Housing Partnership in Lowell, MA. She joined MVHP in 2015. Cathy decided to make a career change after buying a home as a first-generation homebuyer. Cathy knew that helping others is her purpose by advocating for housing and homeownership opportunities. She also worked as a loan originator with a national bank.
Cathy is a lifelong resident of Lowell, MA. Her family moved to Lowell in the 1960s from Comerio, Puerto Rico. Cathy is married and has four children and two dogs.
Cathy serves on several boards in Lowell. She is the Co-Chair for The Center of Hope and Healing and also serves on the boards of Acre Family Childcare and Fortaleza.
Education highlights:
· The Institute for Nonprofit Practice Core Program with Tufts University – The Core Program equips nonprofit, public, and social impact leaders with the skills, knowledge, and networks needed to make strategic, mission-driven decisions that center diversity, equity, inclusion, and belonging (DEIB), and effect meaningful change in organizations and beyond.
· LEADS – The program is a transformative, seven-month executive education experience hosted at Harvard Business School and taught by HBS faculty and other pre-eminent thought leaders from around the state. The curriculum is designed to elevate the skills and leadership of LEADS fellows to advance personal, organizational, and community development with a heavy emphasis on applied learning.
· Middlesex Community College – Non-Profit Management – The program includes key concepts and critical management components for all nonprofit organizations, such as fundraising and board development, volunteer management and program evaluation. The program is designed for anyone working or interested in starting, a nonprofit organization.
Thank you to our partners and sponsors for making this event possible!
2021 W.I.S.E SPONSOR: Enterprise Bank
2021 PLATINUM PARTNERS: Enterprise Bank, Jeanne D'Arc Credit Union, and The Lowell Sun
GOLD PARTNERS: EMD Serono, Align Credit Union, National Grid
SILVER PARTNERS: Lowell Five Bank, Washington Savings Bank, Trinity EMS
Event sponsor: Elder Services of Merrimack Valley and North Shore
Event photography and videography: Luciana Calvin Photography and kfp_media
Please click here to view all of our 2021 Partners. 
Comments