Proudly presented by: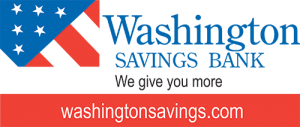 Attention Greater Lowell businesses, individuals and families – we want to see your pumpkins! Enter a photo of your Halloween pumpkin for a chance to win money and fame. 😉
Here's how:
The Greater Lowell Chamber of Commerce will create a photo album on our Facebook page filled with photos of amazing pumpkins that have been carved, painted, and decorated by Greater Lowell area businesses and families. There are cash prizes so get ready to share and like your pumpkin for a chance to win!
How do you submit a photo of your pumpkin?
You must enter by Friday, October 23rd at midnight.
To enter please email Danielle McFadden at dmcfadden@greaterlowellchamber.org.
In the email include:
• Subject line: GLCC Pumpkin Extravaganza
• Name (individual, family or business):
• Pumpkin Name:
• Short narrative about the pumpkin (no more than 4 sentences) – You may want to include who helped decorate or carve it, why you chose that particular look or theme, etc. (Remember, a creative narrative may help you win!):
One photo per business, individual, or family. You can have multiple pumpkins in your photo. You may choose to have people in your photo, but please make sure your pumpkin is front and center. 
Prizes:
• People's Choice (most likes) – $250
• Juried categories: Traditional and Creative (chosen by a panel of judges) – $150 each
Voting:
Voting takes place from October 26th through October 30th at 10:00pm on Facebook.
Winners:
Winners will be announced on the morning of October 31st on Facebook!
Thank you to our 2020 Platinum Sponsors:

Gold Sponsors:
Comments