We hope you can join us on June 6th for an inspiring morning! This year's W.I.S.E. (Women Inspiring Success and Empowerment) Breakfast features Author and Boston Marathon Bombing Survivor, Roseann Sdoia.
W.I.S.E. Annual Breakfast
Wednesday, June 6th
Vesper Country Club – 185 Pawtucket Blvd. – Tyngsborough, MA
7:30-9:00am
Tickets: $50 each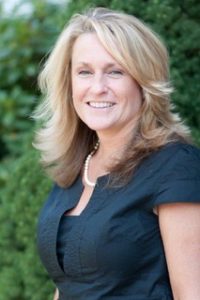 Boston Marathon Bombing Survivor
For Roseann Sdioa, April 15, 2013 began much the same way every Patriot's Day had for the past 15 years. Her plans were always the same— to see the Red Sox play at Fenway and then, head over to one of her favorite Boylston Street bars to watch the Marathon with friends. Everything seemed perfect, even the weather was cooperating on that beautiful sunny day. And then, the unthinkable happened. Two bombs exploded and Roseann was just steps from the second blast.
She remembers the flash by her feet and thinking it was too late to run. She remembers feeling that if she were to close her eyes, she may never wake up. And she remembers the selfless kindness of strangers, without whom, she may have lost her life instead of just part of her right leg.
Although not a marathon runner herself, Roseann avidly enjoyed running three to five miles a day. Today, as she works through her recovery, she is challenging herself to run again and hopes to inspire others to work through their own loss with courage and conviction. She hopes to raise awareness for those in desperate need of prosthetics.
Real Estate VP to Motivational Keynote Speaker
Boston Strong through and through, Roseann was born in Winchester, grew up in Dracut, graduated from the University of Lowell and, after a brief move to California, now proudly resides in Boston's North End.
Roseann has more than 23 years of experience working within the real industry both on a local and national level. Her career began in California at R&B Realty Group as an Account Executive. After relocating back to Boston, Roseann went to work for Oakwood Corporate Housing where she helped to launch one of the area's first corporate housing projects. In 1995, she became the multi-site Property Manager at Corcoran Management Company in Braintree and in 2003, Roseann joined National Development Corporation, New England's third largest real estate company, where she became Vice President of Property Management of their entire residential portfolio.
Roseann believes that her professional background in real estate has helped to build the foundation for her new path as a motivational keynote speaker. Her ability to manage and motivate staff, train fellow associates, lead board meetings and maintain an excellent rapport with outside vendors and contractors speaks to her overall ability to engage and connect with people and foster success. Her professional experience, coupled with her personal story of overcoming fear and loss, taking risks and ultimately, turning tragedy into triumph, makes Roseann an exceptionally moving choice for any speaking event.
Comments