Beginning this month, our Community Service Committee is selecting a Nonprofit of the Month to support. This includes collecting donations, scheduling a tour of their facility, promotion and coordinating volunteer opportunities (when applicable).
Join us on Wednesday, February 22nd from 5-6pm as we tour their facility (and see many adorable furry friends along the way!). Click here for all of the details.
DONATE
This month we are collecting donations of bleach and non-clumping cat litter for the
Lowell Humane Society
. Collections will take place at ALL Chamber events, in the Chamber office and by mailing them directly to the Lowell Humane Society.
Lowell Humane Society
951 Broadway Street
Lowell, MA 01854
LIKE THEM ON FACEBOOK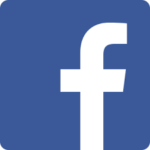 ATTEND THEIR ANNUAL SPAY-GHETTI DINNER


Comments